Universal laptop stand ME14-BLACK
Universal ergonomic laptop stand ME14-BLACK with a diagonal of 10-15.6 ". It is made of aluminum alloy and, thanks to its open construction, it keeps the notebook cool. It also offers the possibility to set the ideal height in the range from 125 to 195 mm and thus supports your work and health comfort. Product parameters: width 290 mm and length 245 mm. More
Manufacturer: MISURA Product code: P21A60B01 Shipping and Payment
Universal laptop stand ME14 
Need a stand for your laptop? The MISURA ME14 stand is the best choice. Thanks to its adjustable height, it will relieve back, neck and shoulder pain. You can comfortably place your laptop in the holder, increasing your user comfort while cooling your device more efficiently. The desk itself will be protected against scratches thanks to the non-slip surface.
PRODUCT ADVANTAGES
Universal stand designed for all types of laptops 
High quality materials have been used for the production of the stand
MISURA ME14 has an anti-slip surface
Helps relieve back, neck and shoulder fatigue
Easy to carry, thanks to its foldability

MISURA ME14 universal stand for all laptops
The MISURA ME14 stand can accommodate any size laptop. Thanks to its compact foldable shape, it is very easy to carry so you can take it anywhere.
MISURA ME14 - high quality laptop stand
The MISURA ME14 universal laptop stand is very strong and stable, so you don't have to worry about your valuable laptop falling out. The stand is made of high quality material, so it will last with you for a long time. 
The MISURA ME14 stand allows height adjustment
The MISURA ME14 stand allows you to adjust the optimal height for the most comfortable work. Just choose what suits you best.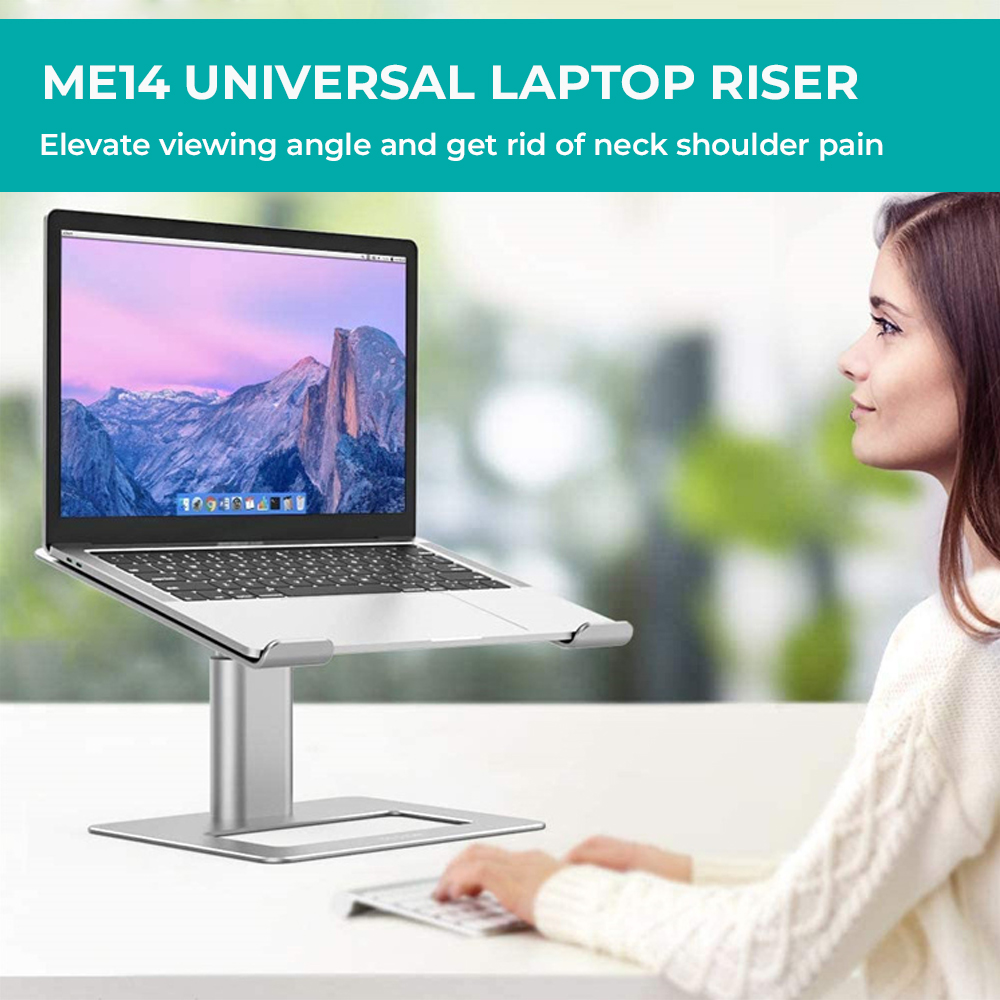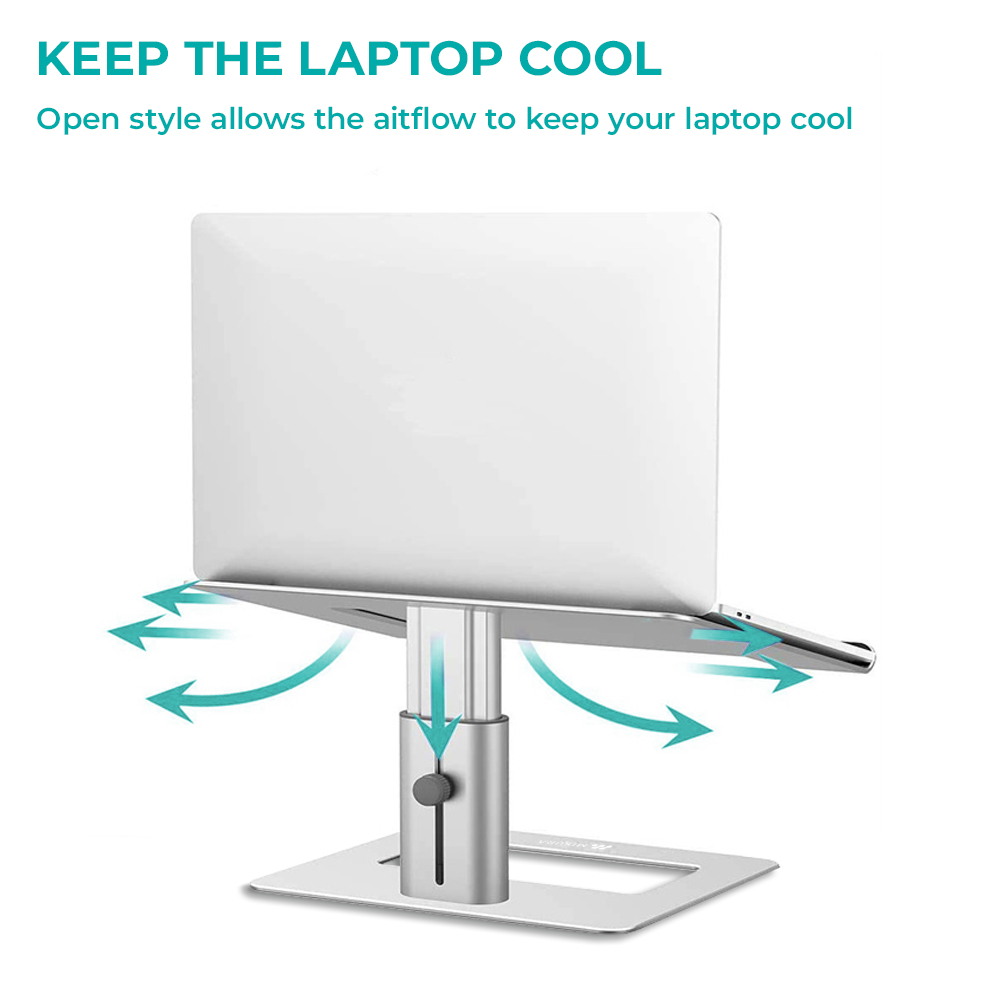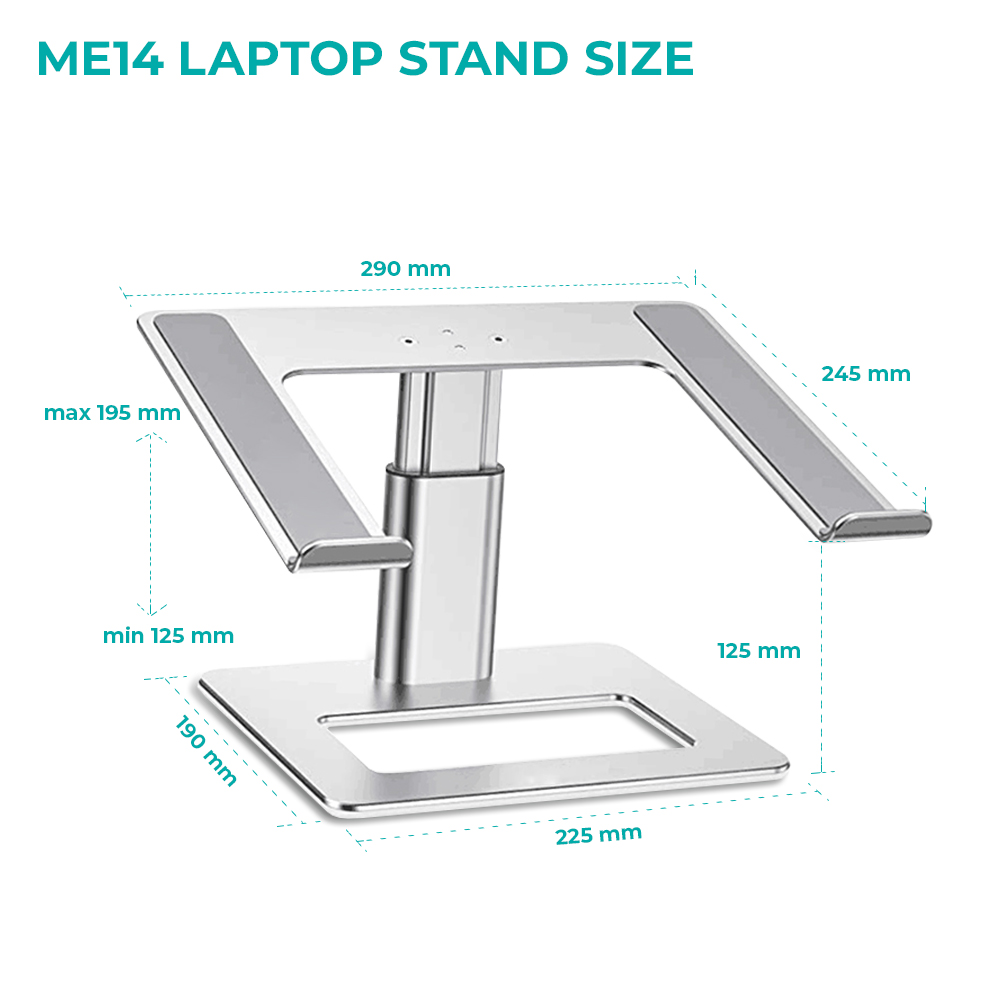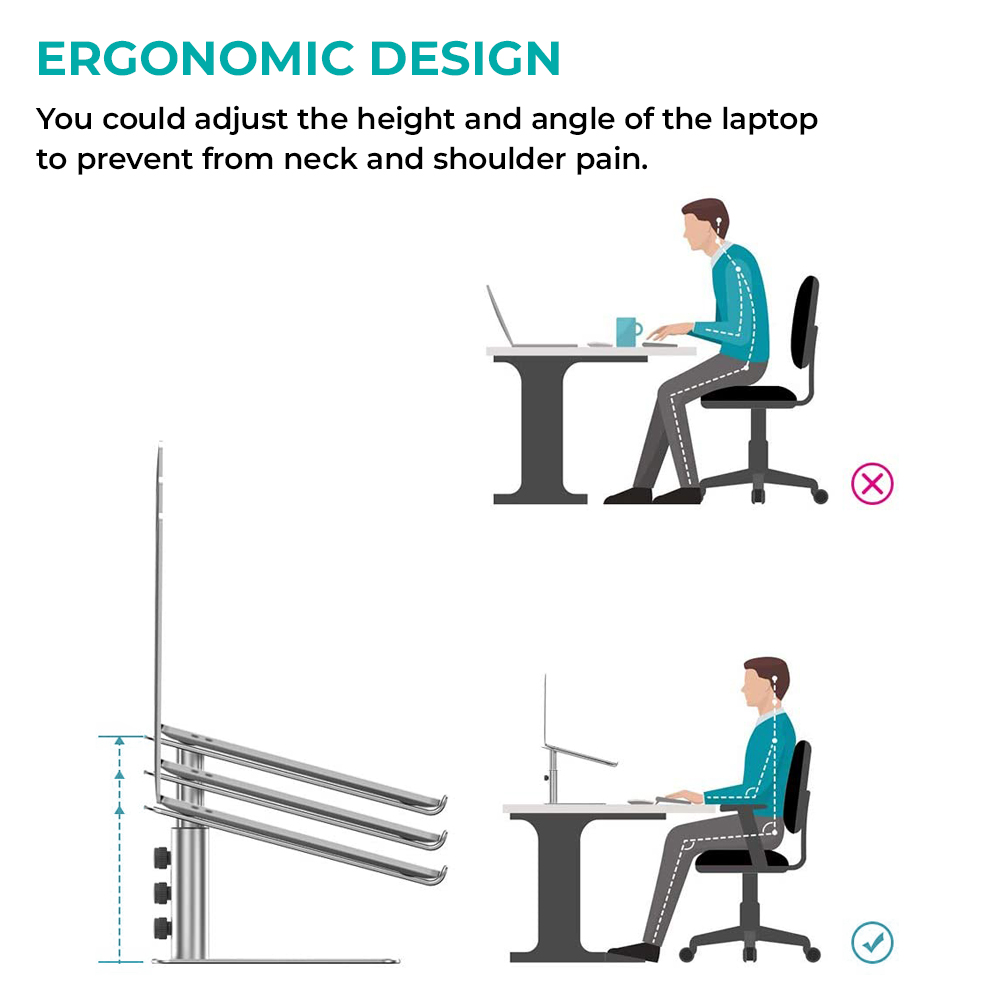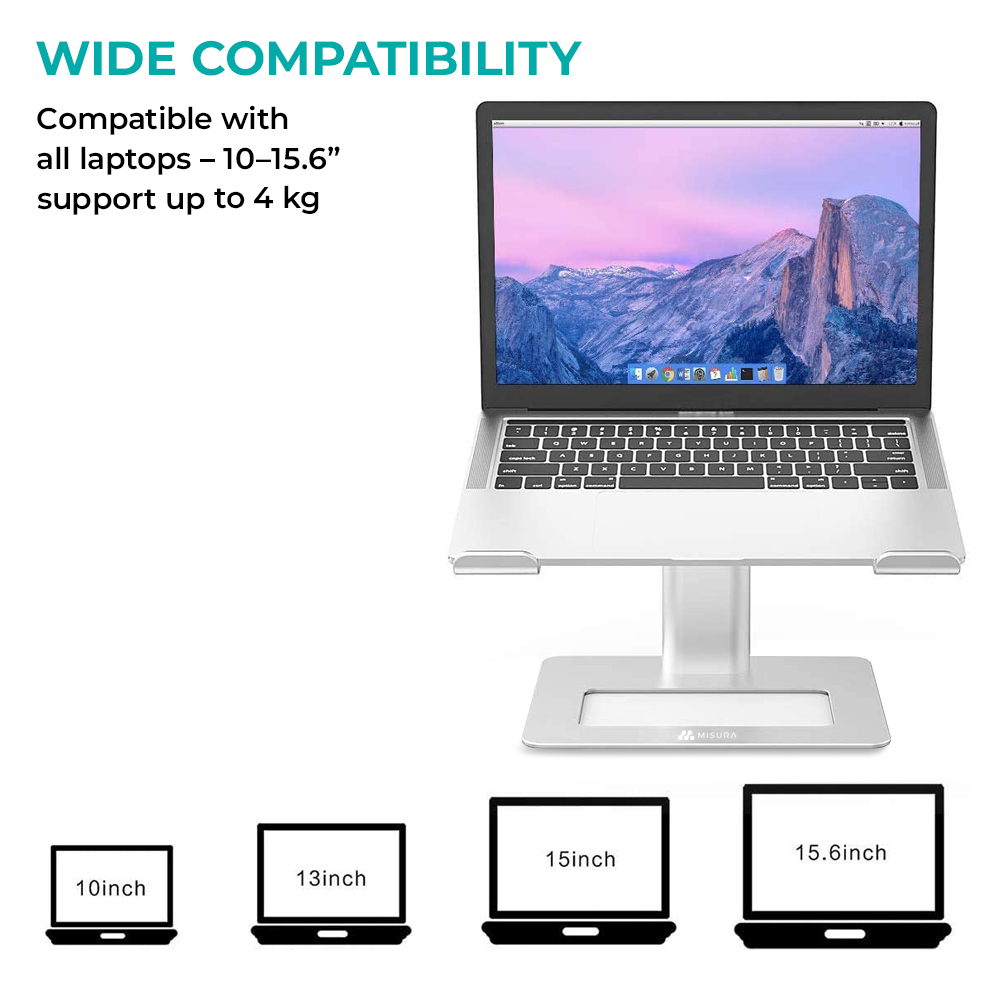 According to a survey, up to 90% of people who work in sedentary jobs complain of back and hip pain and eye fatigue. But if you sit in the right position, the problems will subside. You'll get relief for your eyes, neck, shoulders and wrists.
Alternative products (3)


Universal ergonomic laptop stand ME14-SILVER with a diagonal of 10-15.6 ". It is made of aluminum alloy and, thanks to its open…


The ergonomic MISURA ME20-SILVER laptop stand for laptops with a diagonal of 10-17" is made of aluminium construction and silicone. For the…


The MISURA ME21-SILVER ergonomic stand for smaller laptops, tablets and mobile phones is made of aluminum and silicone. For the right…