The MISURA Economy package for more comfortable travel includes - a foldable rubbish bin, a car holder for phone and tablet, and a contactless mobile thermometer. More
Manufacturer: MISURA Product code: P21CSE01 Shipping and Payment
We have put together a discounted MISURA product package for you to take with you in the car on every trip. 
In the package, you will find a practical folding rubbish bin that you can hang behind the head restraint or in the ventilation grille or fasten to the floor with Velcro. The MISURA rubbish bin is made of durable material, has a large capacity, and has a wide range of uses. The top-hinged lid prevents the spread of odours in the car and the possibility of rubbish falling out while driving.
For longer journeys, you'll also appreciate the universal mobile phone and tablet holder, which can be easily placed between the front seat head restraints without any complicated installation. It works on all types of head restraints and thanks to its strong construction, holds your mobile device safely even while driving.
You can also place a non-contact thermometer in your mobile phone's first aid kit or compartment. It works with any mobile phone without having to install an app or press a button. Just point it at your forehead and within 1 second you can see the measurement value. And in addition to body temperature, you can also measure the temperature of food or drinks with it (up to 42°C).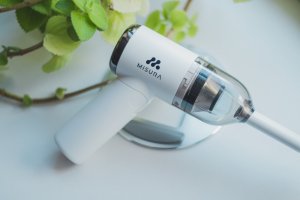 A cordless vacuum cleaner, mobile phone holders and foldable trash bins can make car journeys more pleasant. These are practical solutions that you can use even during longer drives, on business trips or trips with children, while camping, at home or in the office.