16" M16TB Portable LCD Touch Monitor - with Built-in Battery
Portable LCD monitor - 16", Full HD, WLED, IPS, 300cd/m2, 1200:1, USB-C, HDMI, Low Blue mode, G+G, HDR. With built-in 8000mAh battery More
Manufacturer: MISURA Product code: M16TB Shipping and Payment
LCD IPS HDR monitor MISURA M16TB - 16" with built-in 8000mAh battery
Do you travel often and don't have enough screen space for a small laptop?  Then the MISURA M16TB 16" portable touchscreen monitor with built-in 8000mAh battery is just the thing for you, lasting up to 4 hours without the need to connect to power. This is because it combines a large 16" screen with excellent HDR colour rendering. Plus, it features tempered glass with a touch layer for easy operation.
The touch control is compatible with Windows, Linux and Apple IOS.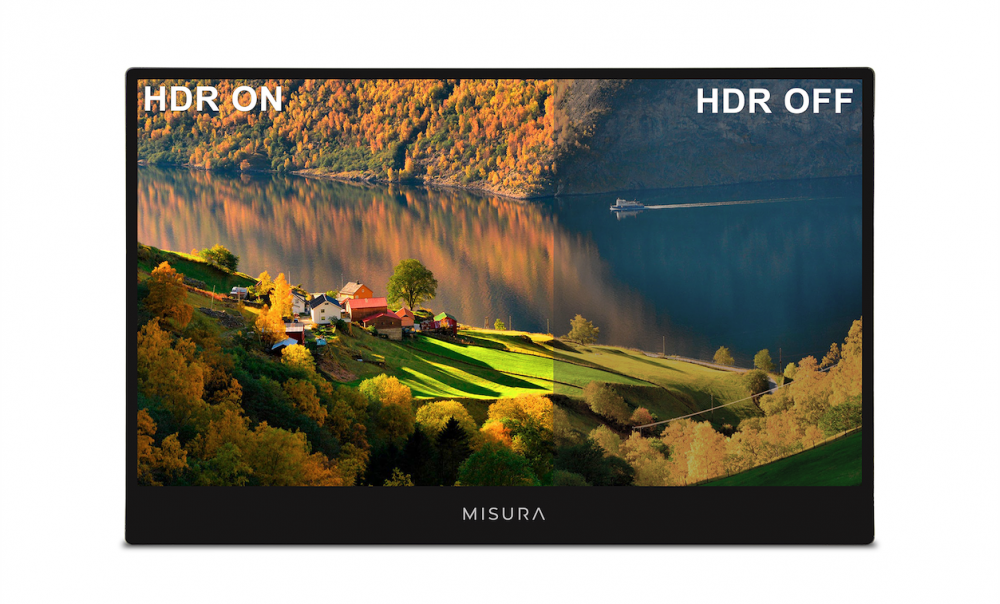 Key Features
Compact size, ultra-thin bezel and weighs just 0.9 kg
Custom built-in 8000mAh battery - lasts up to 4 hours without the need to connect to power
Excellent colour reproduction when viewed from anywhere (IPS)
Sharp and detailed images with Full HD (1920×1080) resolution
High-quality G+G touchscreen technology
HDR (High Dynamic Range) - high dynamic range colour
Built-in speakers for surround sound
Reduction of blue light emitted by the monitor - Low Blue Mode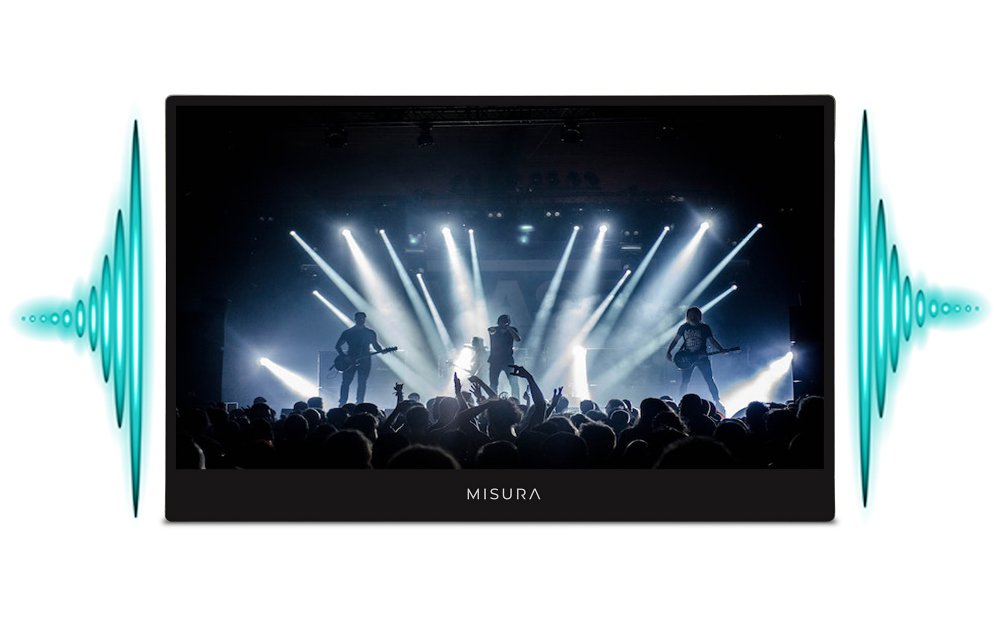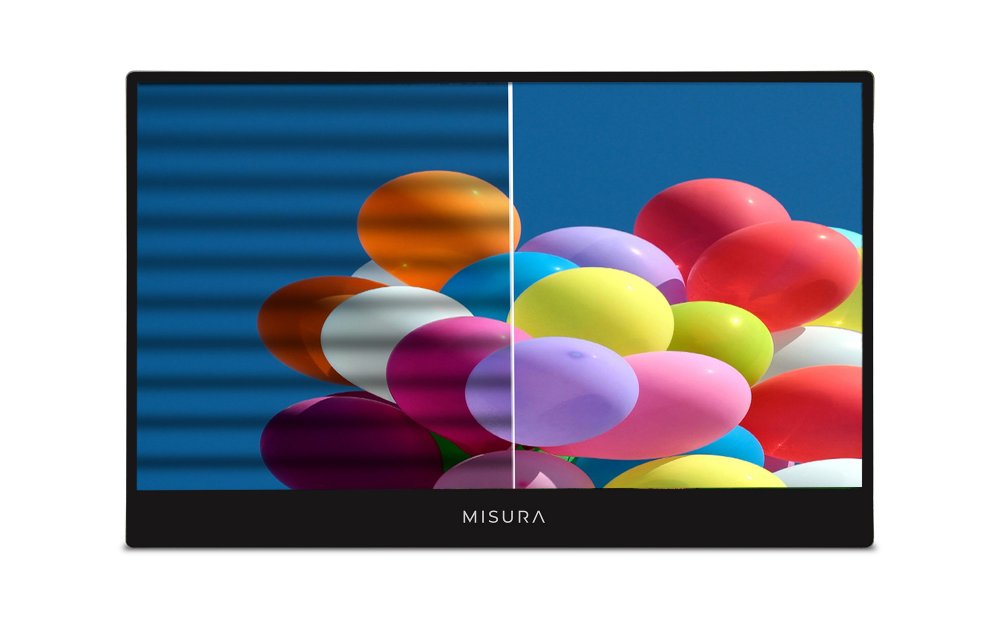 Built-in battery, light weight
The MISURA M16TB -16" WLED monitor features a low weight of 0.9 kg and a very small width of 10 mm.  Thanks to the ultra-thin bezel, the overall size is only 22.4cm x 36cm x 10cm. To operate the monitor, you need a single USB-C cable, which takes care of both image transfer and power supply.
If your computer is not equipped with this connector, you can use a combination of HDMI (for video signal transmission) and possibly USB-A (for power). The necessary cables are included in the product's basic equipment. 
In addition, this product is equipped with a built-in 8000mAh battery, which is sufficient for up to 4 hours of operation without the need to connect the monitor to power. This allows the monitor to be used to connect to almost any device, including mobile phones and gaming consoles.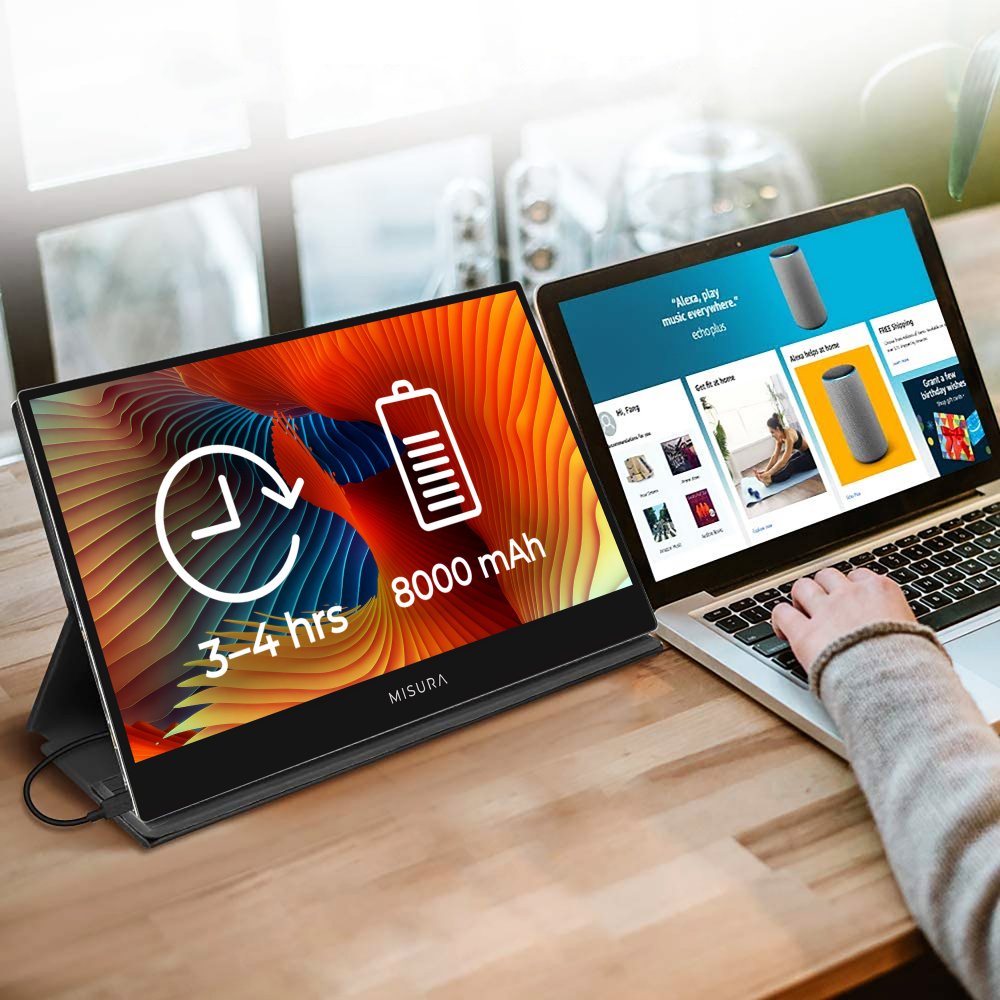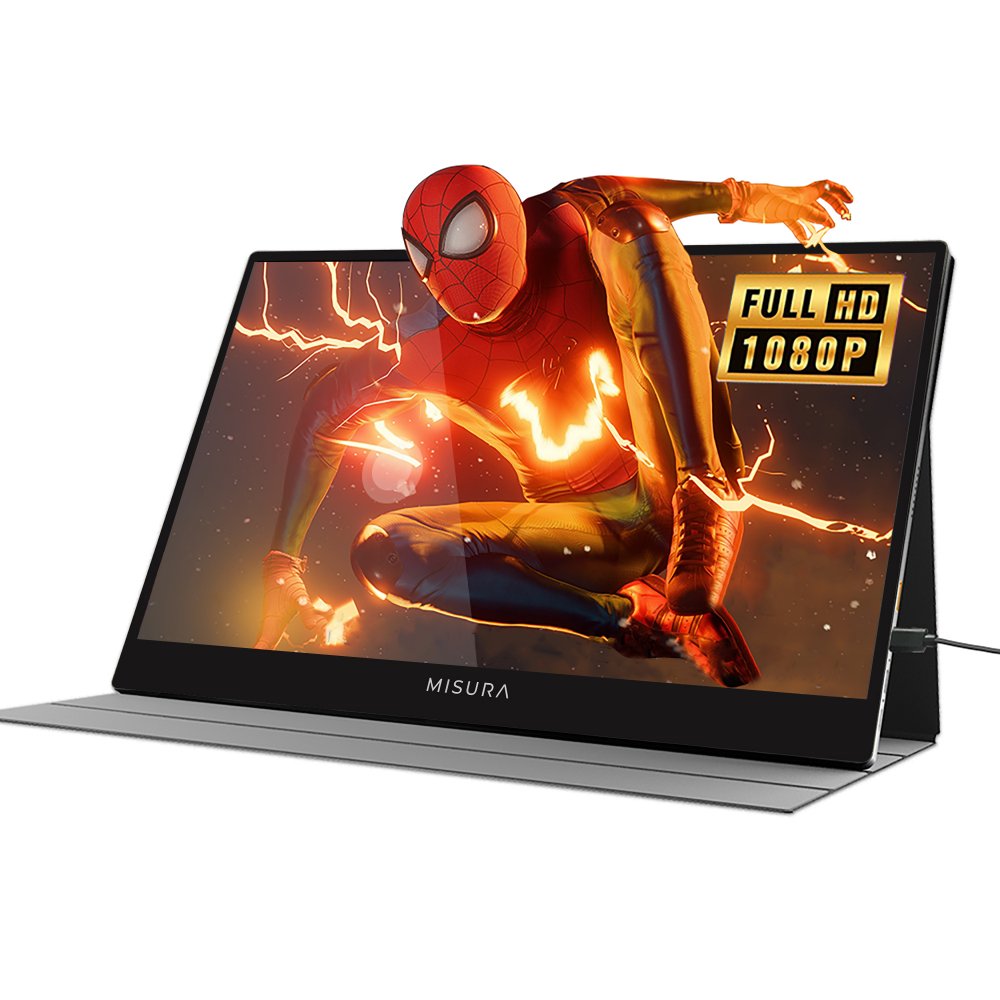 Full HD (1920×1080) resolution
The MISURA M16TB - 16" monitor has a Full HD resolution (1920×1080), so the resulting image will always be perfectly sharp. The great visual experience is enhanced by IPS technology, which excels in superior colour reproduction even when viewed from a wide angle.
The versatility of use is underlined by the ability to rotate individual monitors up to 235°.
On the move, the MISURA M16TB - 16" portable monitors provide you with the comfort of your own desk.
Full G+G lamination technology
This optical adhesive lamination technology completely removes the air between the touch screen and the display panel, covering its entire surface. It significantly reduces light reflection and reduces transmitted light loss. This increases the brightness and improves the display effect of the screen.
The full lamination technology also significantly increases the usability time of the device. The air layer that is created by the conventional lamination method is easily contaminated by dust and water vapor during use. Our G+G technology fully fills all gaps, tightly bonding the display panel and touch screen together.
Dust and water vapor have nowhere to penetrate, keeping the screen clean in the long term.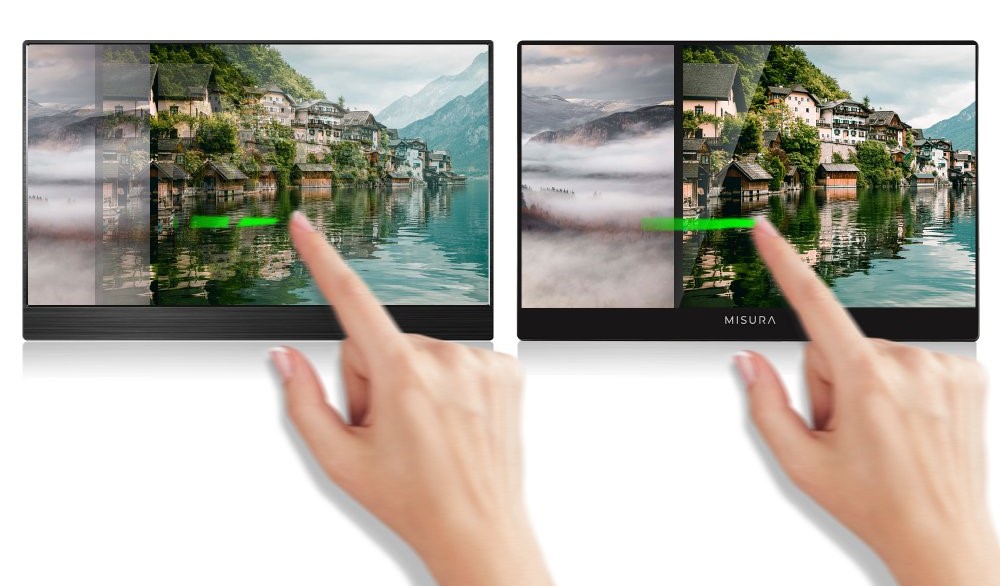 Package contents
1x USB-C -> USB-C cable
1x portable monitor with built-in 8000mAh battery
1x USB-C -> USB-A cable
1x miniHDMI ->HDMI cable
1x Charger
1x Magnetic protective case
Product Specifications
M16TB touch monitor with battery

LOW BLUE LIGHT MODE / HDR10

MENU(Brigthness+/-, Volume+/-); Power( return)

Windows 7/8/8.1/10/MAC OS

Windows, Mac, Xbox, PlayStation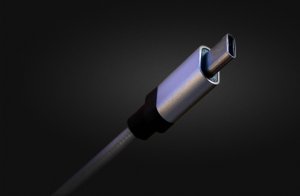 USB Type-C: not one but nine connector types - not all USB Type-C connectors are equal, even though they look the same on the outside.
---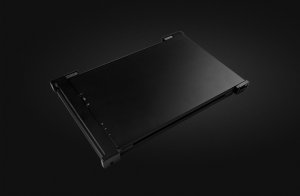 There are several possibilities. First, check if your computer has a USB-C connector. This is the best option. Through this connector, you will both power the monitor and send the video signal to it.
---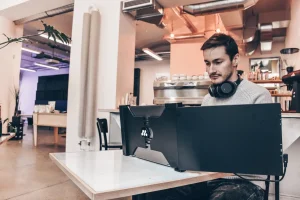 Nowadays, work is increasing in the form of home office. With this has developed the need for the right technical equipment that is suitable for home use and yet affordable.