MISURA stand for mobile phones and watches ME19-SILVER
Ergonomic stand for mobile phone and watch ME19, width: 80 mm, length: 130 mm, adjustable height: 25-130 mm More
Manufacturer: MISURA Product code: P21A40S01 Shipping and Payment
Ergonomic stand for mobile phones and watches ME19
Do you want to achieve greater comfort when using your mobile phone and watch and are looking for a quality stand? The MISURA ME19 in SILVER stands out with its ergonomic design, which helps to relieve neck, back, and wrist fatigue. The stand will place your mobile and watch at eye level, increasing user comfort. The desk itself will be protected against scratches thanks to non-slip pads. The silicone pads will in turn prevent the movement of the mobile phone and watch in the stand. The MISURA ME19 will protect your device from overheating as better airflow around your mobile and watch will be achieved.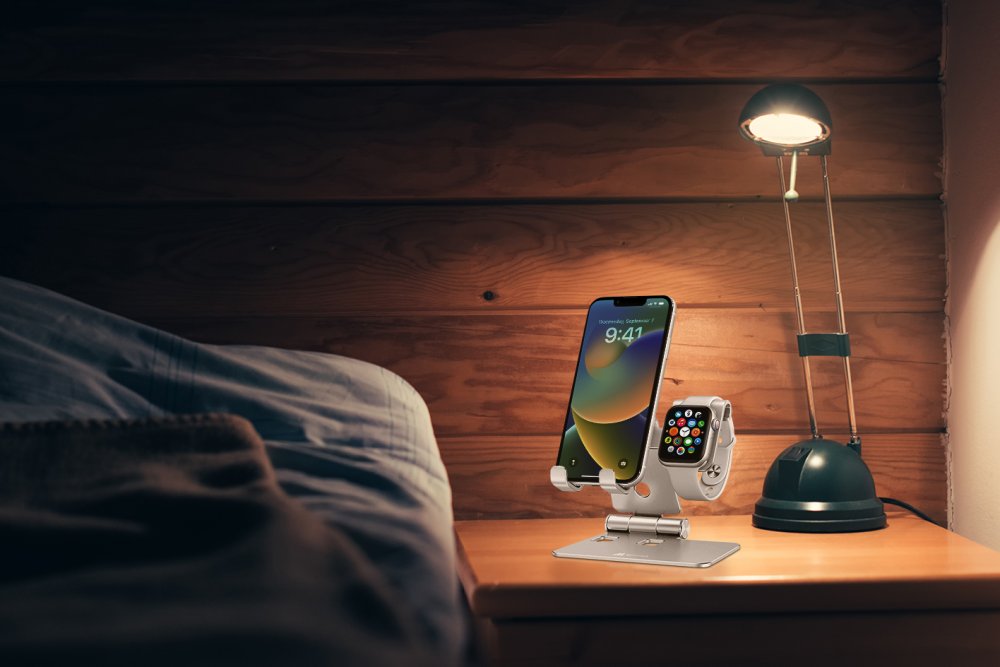 PRODUCT ADVANTAGES 
The use of high-quality material will give the stand a long life
MISURA ME19 SILVER has non-slip feet and also surfaces for stable attachment of the mobile phone and watch
Helps relieve neck, back, and wrist fatigue
The stand can be easily unfolded
MISURA stand design allows for more efficient cooling of both mobile phones and watch

MISURA ME19 SILVER universal stand for all mobile phones and watches 
The MISURA ME19 SILVER mobile phone and watch stand stands out for its solid and stable design, so you don't have to worry about dropping your devices. Made of high-quality materials, the MISURA stand guarantees a long service life.
With the MISURA stand you will achieve better cooling of your devices
The ME19 SILVER stand was made with better cooling of mobile phones and watches in mind. Its design increases airflow around the device and therefore operating temperatures will be lower.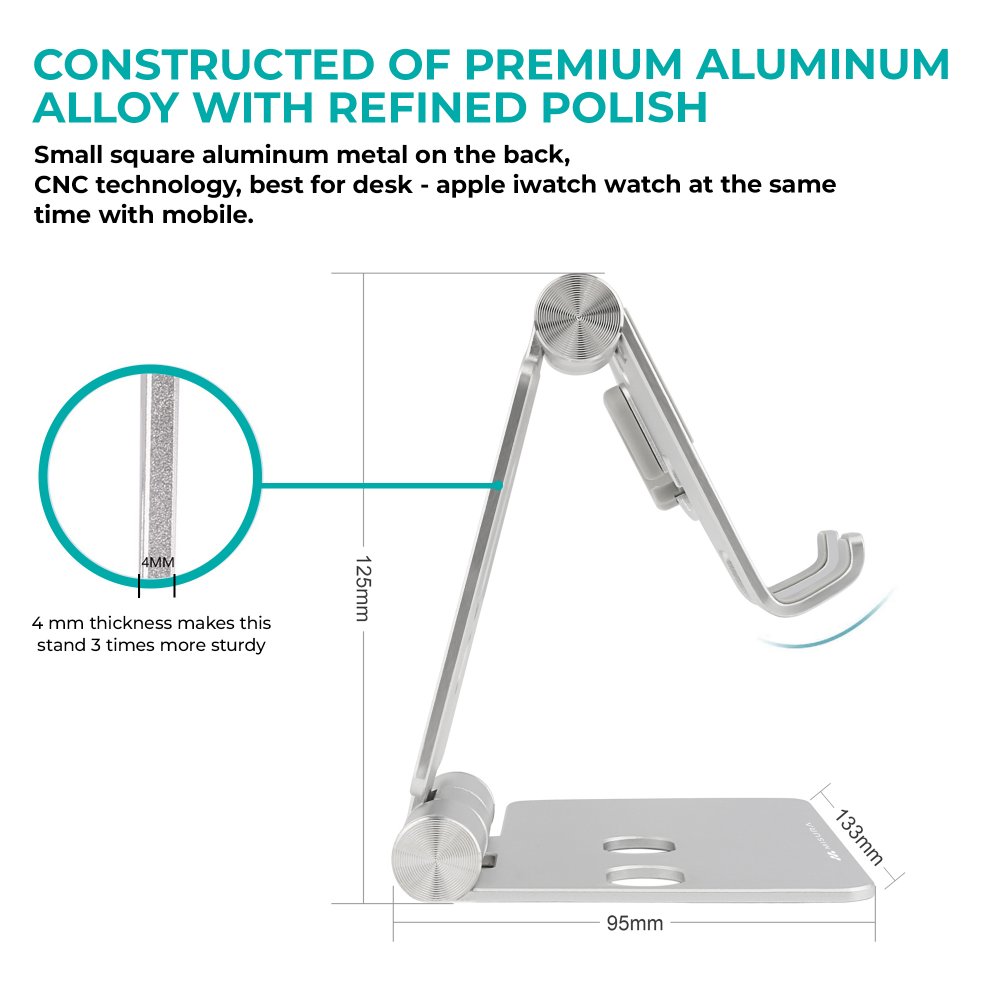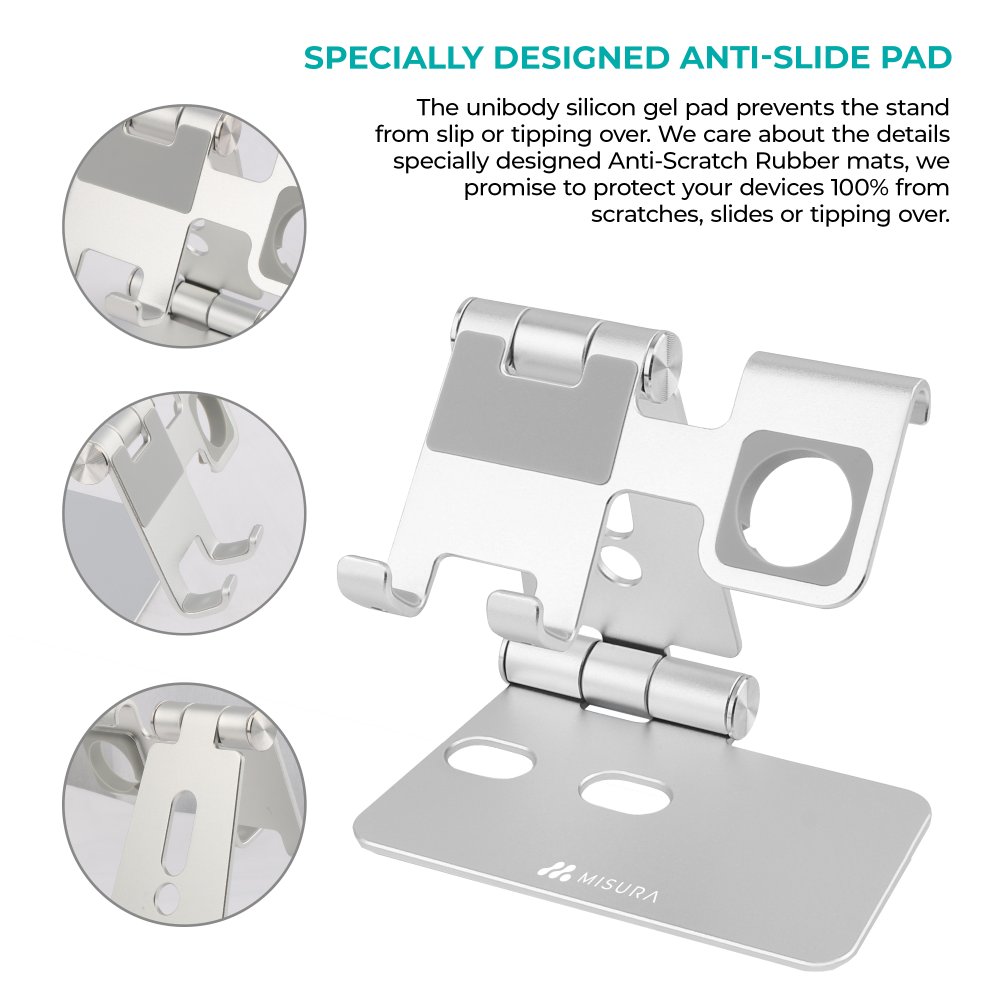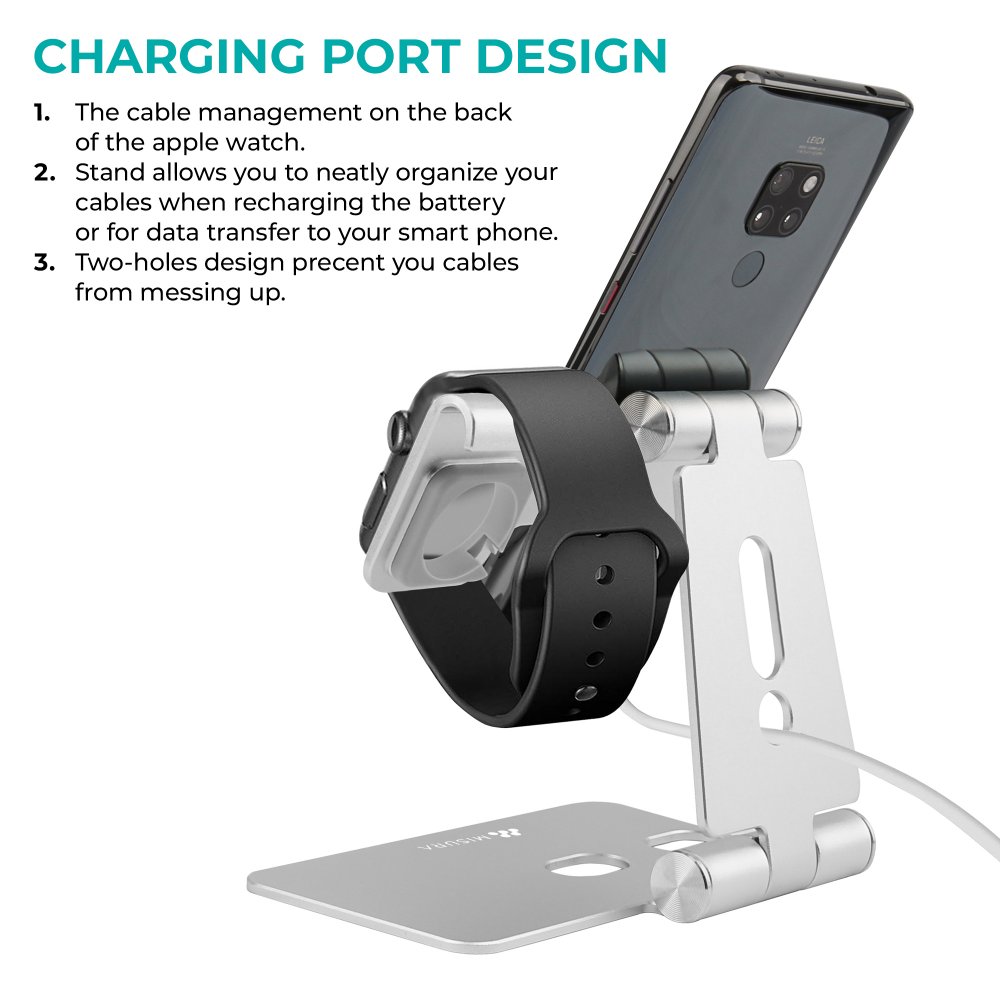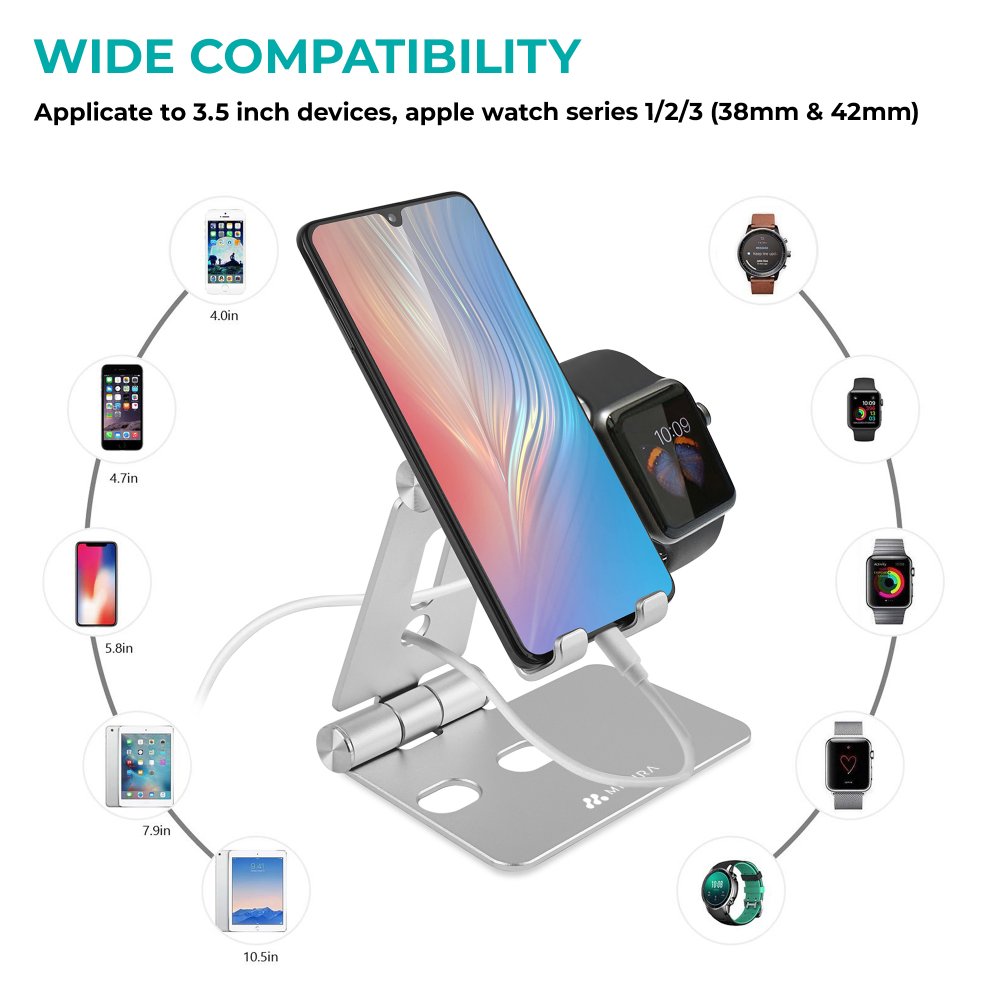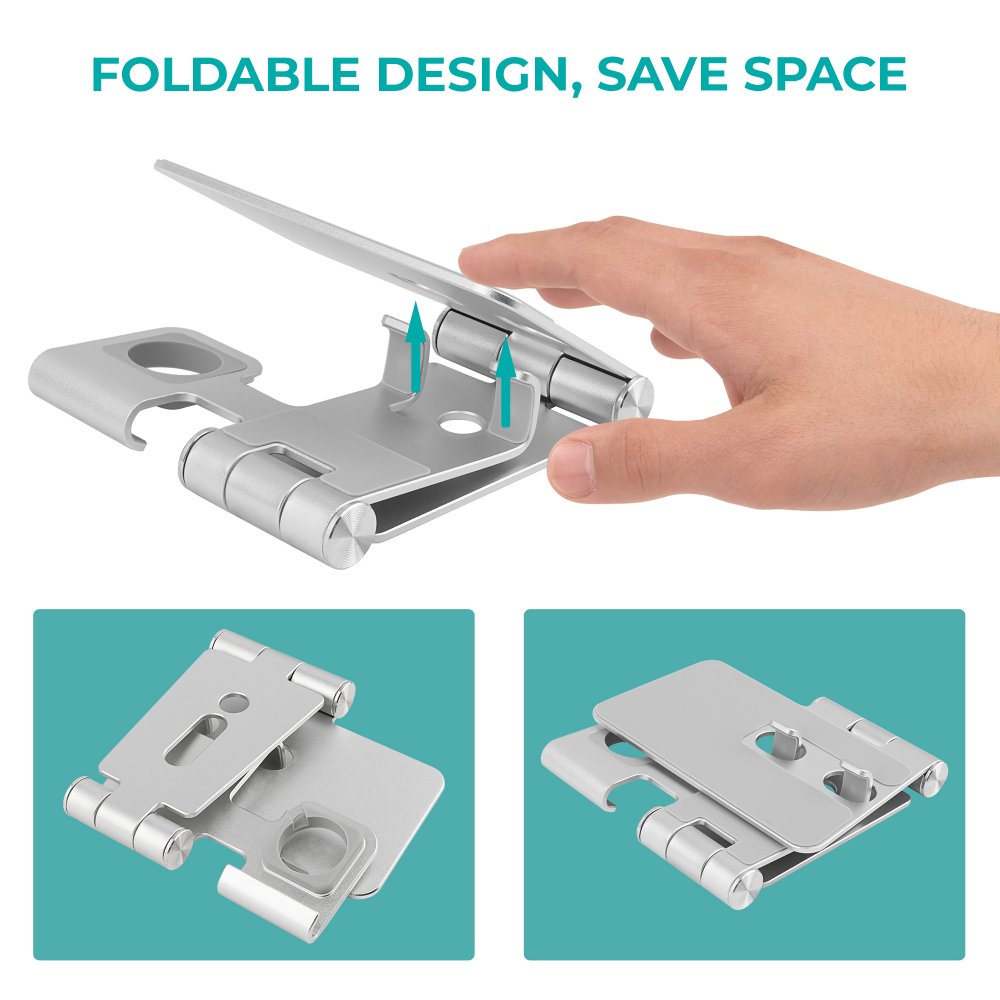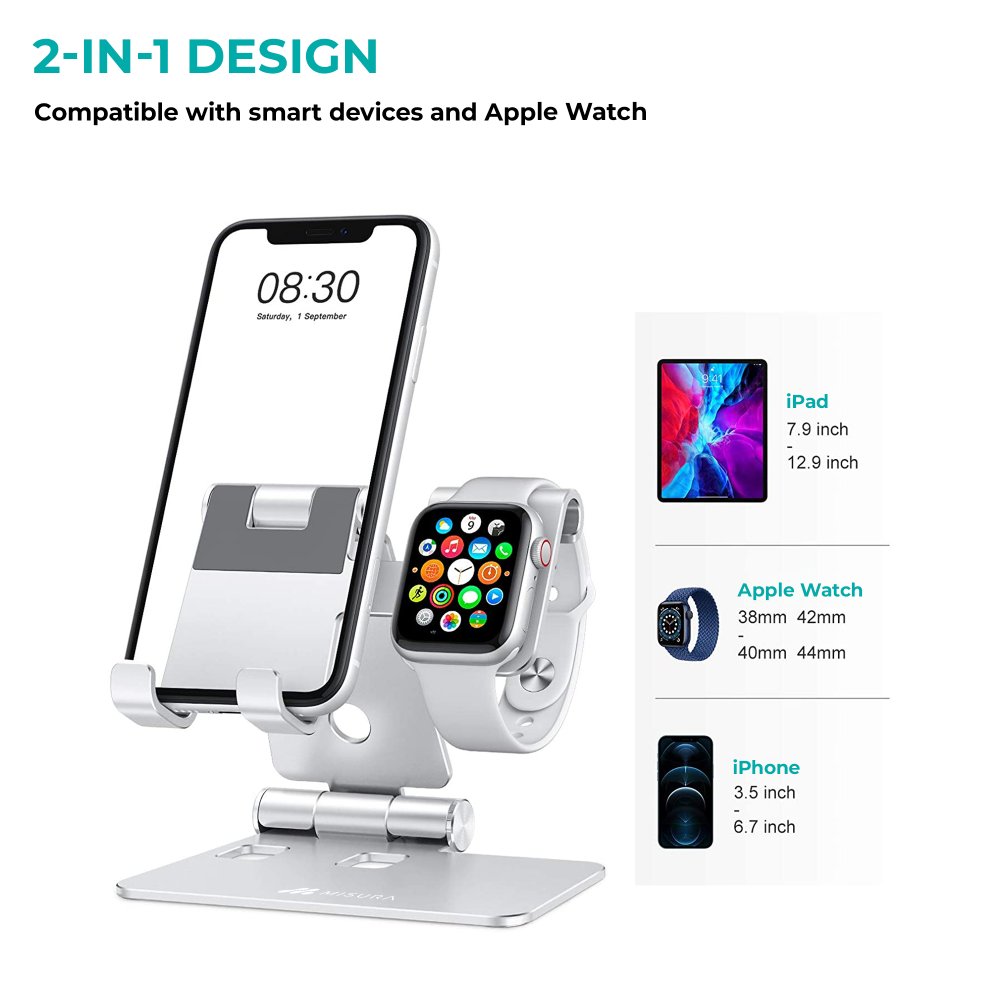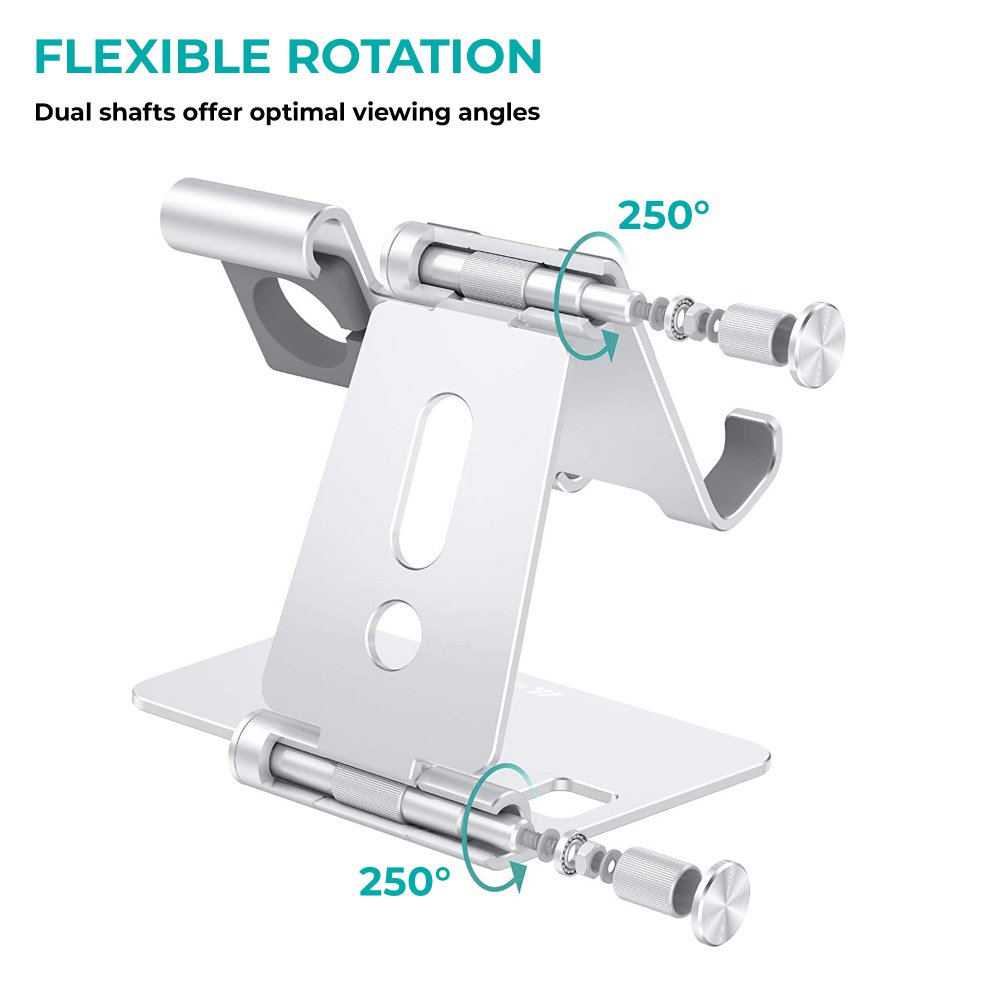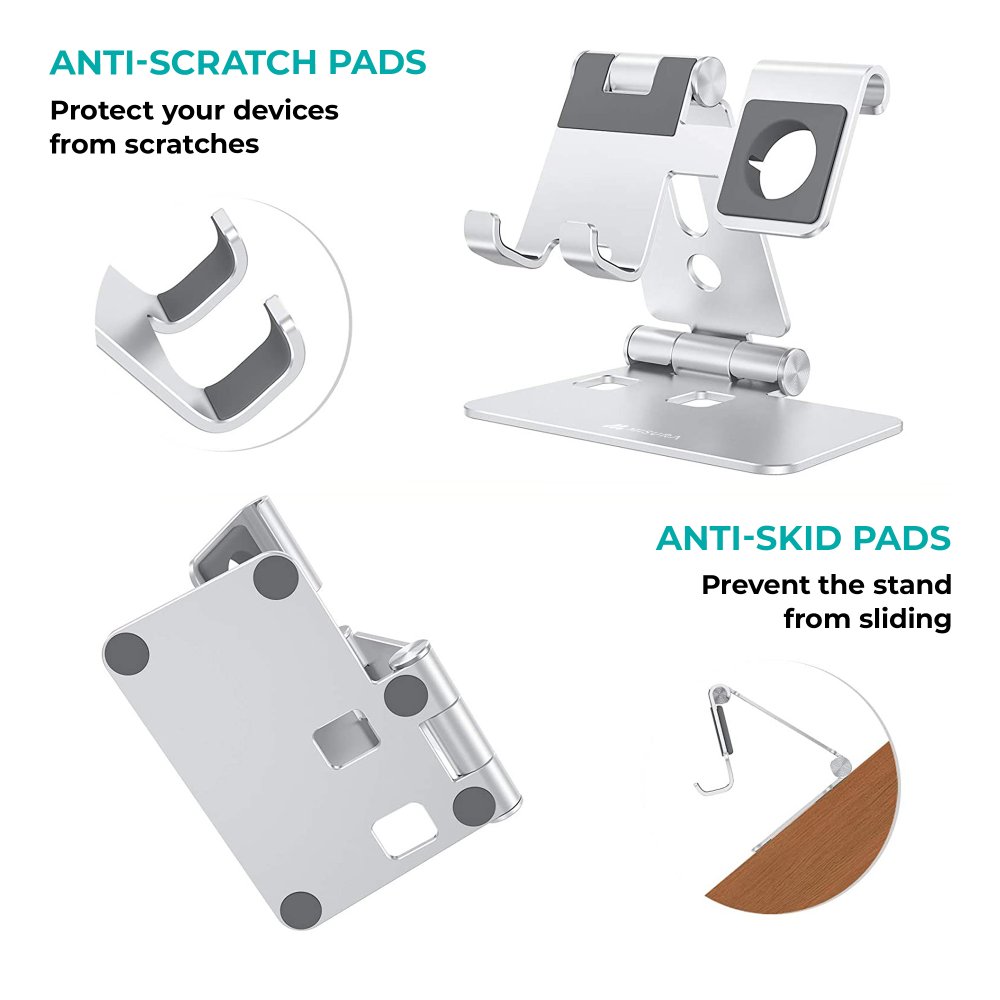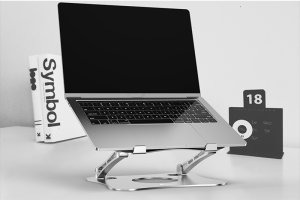 According to a survey, up to 90% of people who work in sedentary jobs complain of back and hip pain and eye fatigue. But if you sit in the right position, the problems will subside. You'll get relief for your eyes, neck, shoulders and wrists.