MB3 massage gun with powerbank function-BLACK/RED
Massage gun MB3, 14.5 x 9 x 4.5 cm, Operating time 3-4 hours, Li-ion battery 2000mAh, Package includes Massage device, 4x massage head, Instructions More
Manufacturer: MISURA Product code: P21MB3BR Shipping and Payment
MB3 massage gun
Exercise and sports activity undoubtedly contribute to our physical and mental well-being.
Physical exercise should be followed by relaxation and thorough relief of stressed muscles.
In today's hectic times, sometimes there is no time left for this which can result in an intense muscle fatigue, tension and sometimes unpleasant pain.

MISURA brings a solution in the form of a MISURA MB3 massage device. It is a manual massage device that applies concentrated pressure pulses deep into muscle tissue.
These pressure pulses eliminate muscle nodules, help relax muscles, improve blood circulation and
rapidly increase range of motion. Proper use of the massage device can quickly shorten
regeneration time after exercise while reducing tension and possible muscle pain.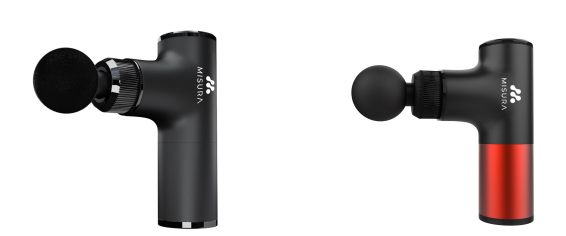 The MISURA massage device is designed and developed in cooperation with a team of physiotherapists,
spinal therapists and ergonomics professors. Professional athletes were also invited to test the product.

We are constantly testing the unique functions and features of the product to achieve
optimal performance of the device and thus provide customers with the most efficient form of regeneration
muscle and a professional massage experience.

The MISURA MB3 massage device uses pulsating vibrations which contribute to increasing the overall
body performance. The hand massager is made of high quality components
providing the right amount of vibration.
The hand massager is suitable for all ages. It is an ideal solution for
improving overall body performance, accelerated recovery, increasing range of motion, comfort, and thus
improving overall well-being.
Construction and equipment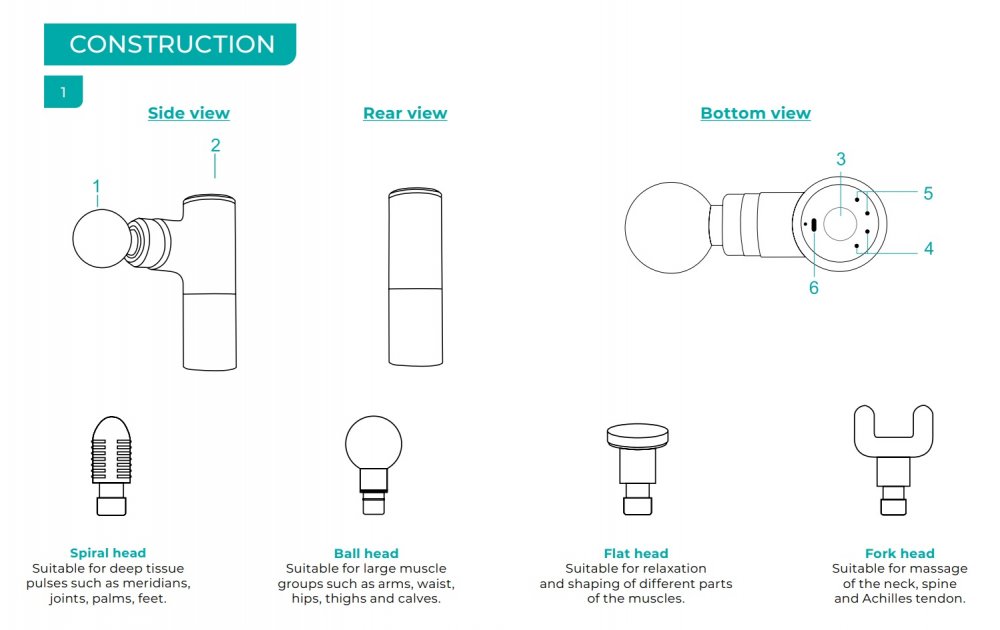 Muscles can be stiffen and painful after exercise, and limbs heavy and weak.
The cause lies in the "fascia" - the fascia is a soft tissue (muscular sheath of muscle) that wraps and
connects muscles and tendons. Intense exercise, absence of stretching and muscle relaxation or
poor posture can cause shortening or rupture and damage to the fascia and muscles.
It can also reduce joint mobility and cause "delayed muscle pain".
MISURA MB3 deeply relaxes the fascia and thus relieves the feeling of tension and pain.
The MISURA massage device relaxes deep muscles using a strong high-frequency vibrating
stimulation, penetrates the fascia, rapidly breaks down lactic acid produced after exercise,
relaxes tense and stiff muscle tissue. The massage of nodal points and muscles, prevents
muscle adhesion, relieves fatigue and pain and general muscle discomfort.

The MISURA MB3 hand massage device is an advanced massage device. Performs deep and
strong vibrational stimulation, relaxes the fascia, eliminates stiffness and tense muscles, which results in the following benefits:

• Accelerates muscle growth.
• Strengthens muscle flexibility.
• Helps accelerate muscle regeneration.
• Releases and reduces the content of lactic acid in the body.
• Improves and expands the range of motion.
• Reduces pain associated with soft tissue damage.
• Reduces the incidence of delayed muscle pain.
• Improves blood flow.
Product benefits

Modern T-shaped design
Slim, innovative and ergonomic anti-slip handle
allows comfortable grip and easy handling
of the device.
The attractiveness of the product is underlined by the high-quality metallic design, which is enhanced by clean T-shaped lines.
Great force directly into the depths of the body
Thanks to the precise internal balance, the MISURA MB3 has an output of up to 2,800 rpm with very low energy consumption.
This powerful source of energy hits muscle groups to a depth of 6 mm.
It quickly dissolves lactic acid created by physical exertion, stretches every muscle cell, which brings relief deep into the whole body.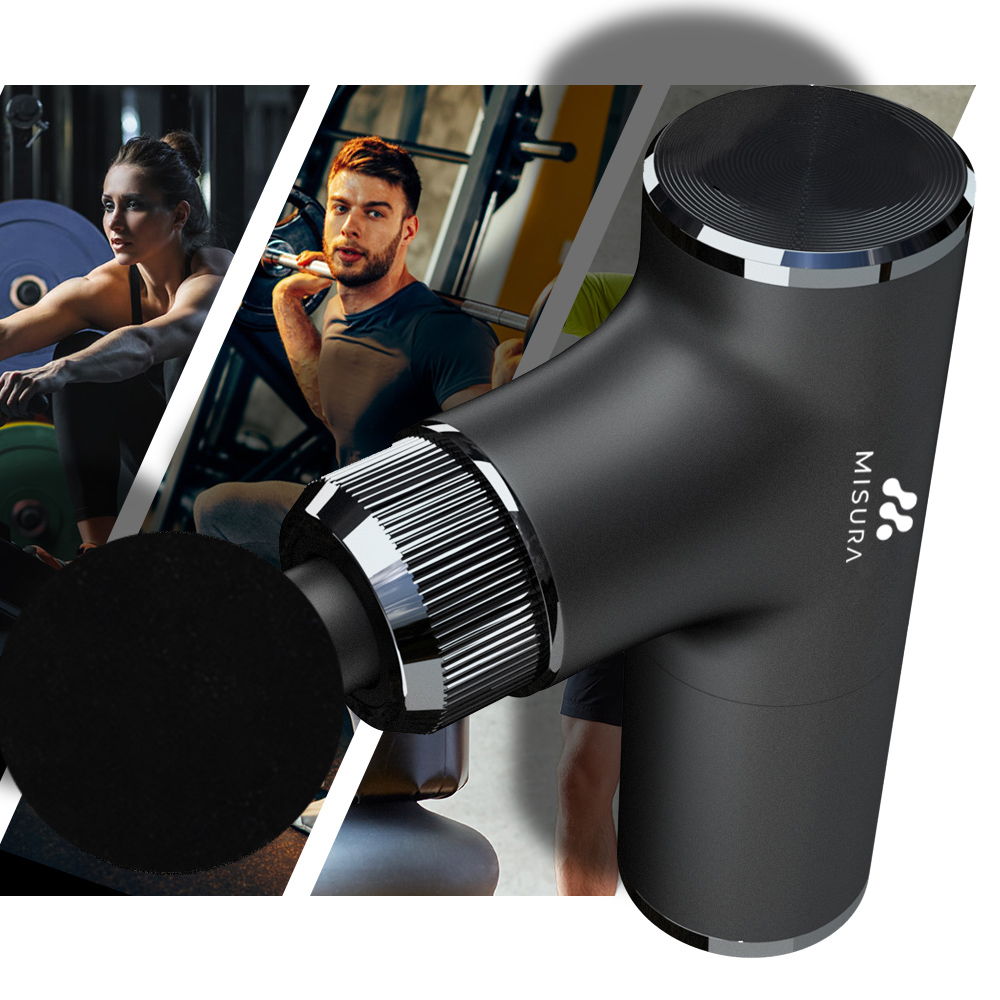 Four-stage frequency conversion and intelligent pressure sensor technology
The device is scientifically designed with regard to the specific needs of its user. The variable four-speed frequency and intelligent vibration pressure sensing mode perfectly adapt to the individual needs of its users. Whether it is a daily, soothing and relaxing massage, or the care for a professional who requires a deep intensive massage, you will always find the right amplitude.
Quiet operating mode. Enjoy a moment of relaxation
The top brushless motor is equipped with a new generation of noise reduction technology, which regulates noise to only 35 decibels. This will ensure quiet operation of the device wherever you decide to use it. Whether it's the gym, locker room or, for example, in the silence of the office or at home. Let the fatigue sound in the silence and give your body and mind a peaceful relaxation.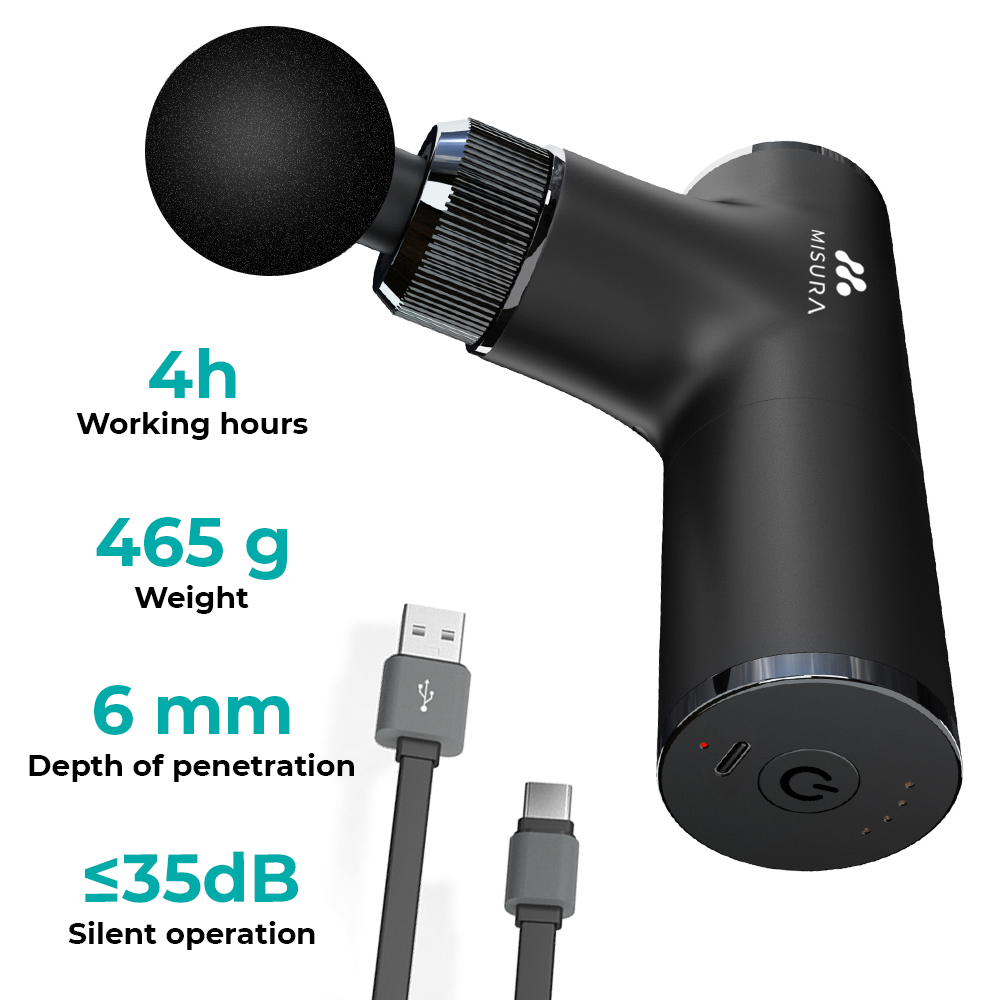 Longer battery life. Powerbank function for your mobile phone
The MISURA MB3 massage device is equipped with a 2,000 mAh lithium battery for energy storage
with a lifespan of up to 4 hours. It takes about 3 hours to fully charge the battery. Thanks to the unique design technology, the device achieves high performance with minimal energy consumption.
The MISURA MB3 massage device can be charged using a USB-C standard phone adapter or a DV 5V/1A adapter (not included).
In addition, the device can be used as a POWERBANK for
charging mobile phones.
Smart Shutdown function
The duration of use of the massage device varies according to different parts of the body.
To avoid too long massage time on one part of the body and
the possible damage to muscles and bones, a massage device is
equipped with Smart Shutdown time function.
It stops automatically after 10 minutes of continuous use.
This protects your body and prolongs the life of your device.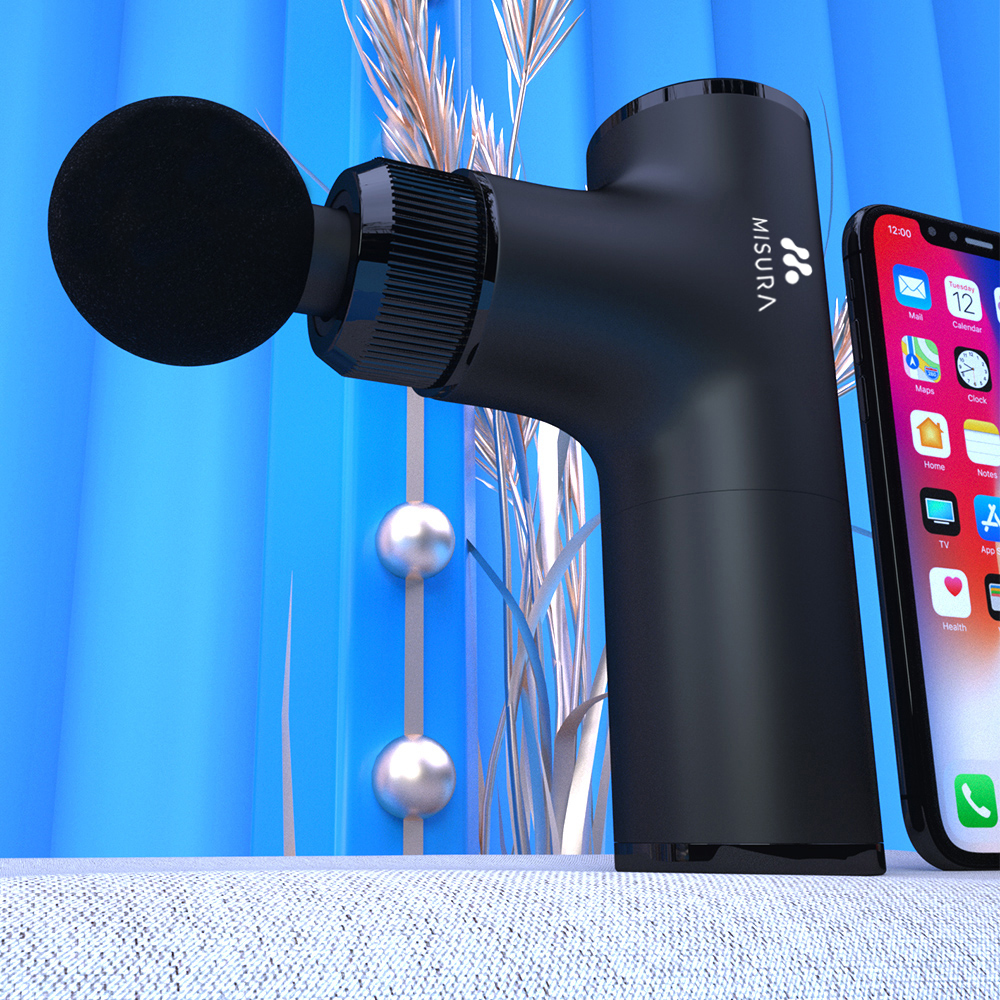 Suitable for everyone thanks to variable settings
The MISURA MB3 massage device is suitable for symptoms of back, shoulder and neck pain caused by long-term sitting in the office, carrying heavy objects
and long-distance travel. It is also suitable for athletes. MISURA device
MB3 is an excellent health care supplement, for relaxing stiffen muscles, relaxation,
regeneration and body shaping.
Lightweight, compact and ideal for travel
The MISURA MB3 massage device weighs only 0.45 kg, is very compact and yet it
maintains its performance. It easily fits into any luggage and can be your
partner on the go. Thanks to this, you will enjoy the experience of a massage anytime and anywhere.
Parameters
| | |
| --- | --- |
| Colour | |
| Battery | Li-ion 2000 mAh |
| Noisiness | Max 35dB |
| Weight | 465 g / 650g |
| Material | Aluminium alloy |
| Package contents | 4x massage head |
| Operating hours | 3-4 hours |
| Pulses/percussion | 6 mm |
| Dimension | 14,5 x 9 x 4,5 cm |
| Speed | 1200-2800 rpm |
Download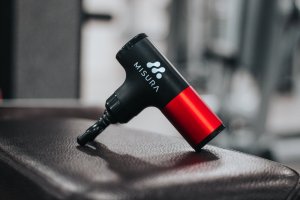 The MB3 and MB4 massage guns do a lot of work and fit in a small bag or coat pocket.