MA04 - Car phone holder with wireless QC3.0 charging BLACK
Fully automatic holder for securely attaching your mobile phone in up to three ways, with QC3.0 wireless charging function. More
Manufacturer: MISURA Product code: P22PWC1B01 Shipping and Payment
Fully automatic holder for securely holding your mobile phone, with QC3.0 wireless charging function
You no longer have to worry about where to take your phone and where to charge it while driving.

The holder is equipped with automatic detection of the presence of the mobile phone and attaches the phone itself. 
After inserting the phone, the clamping (locking) arms automatically clamp the phone. If the phone supports the QC3.0 wireless charging protocol, the product will simultaneously initiate wireless charging of the phone. The maximum charging power of this product is 15W.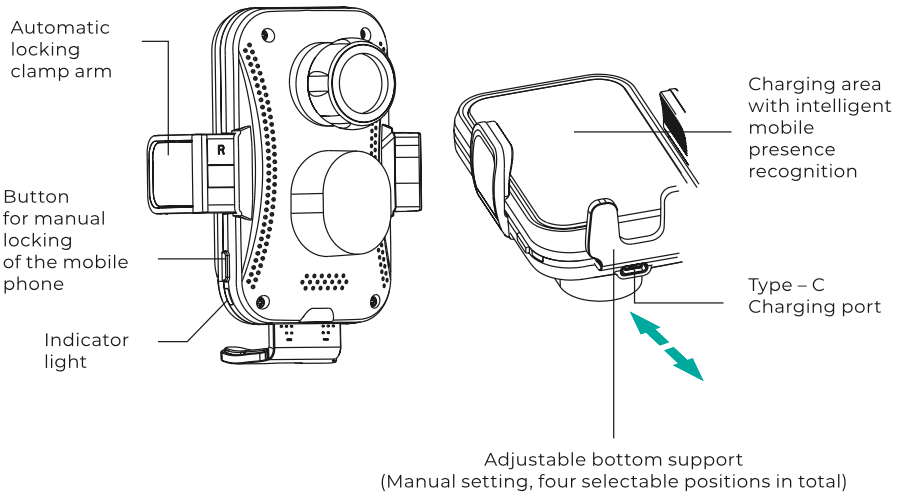 You can mount the holder with a suction cup on the glass or dashboard,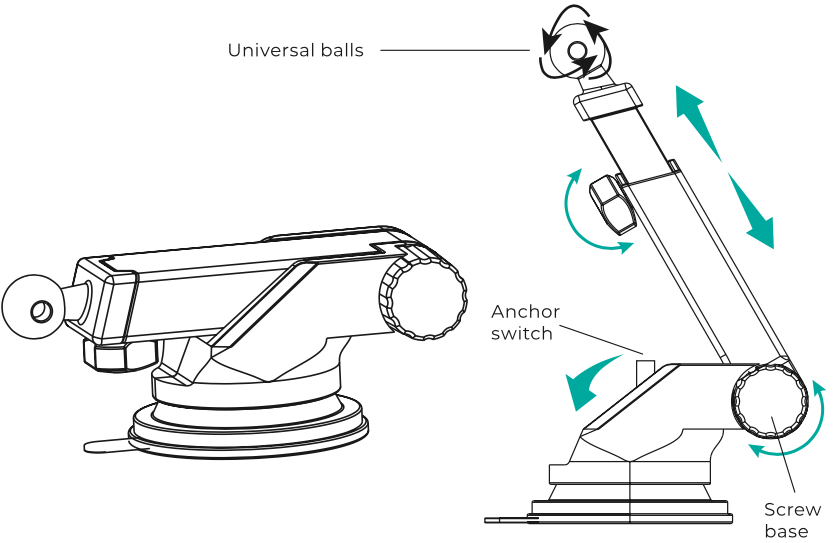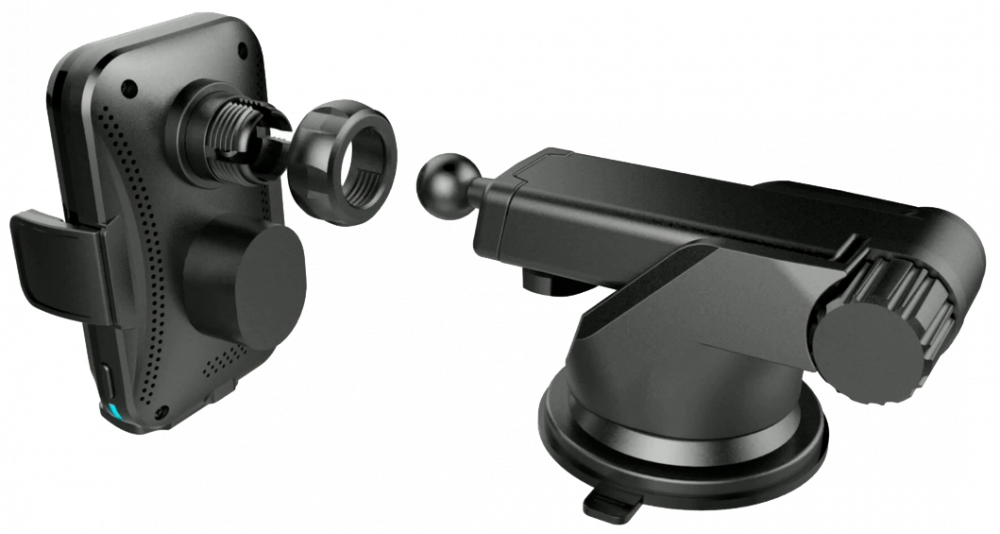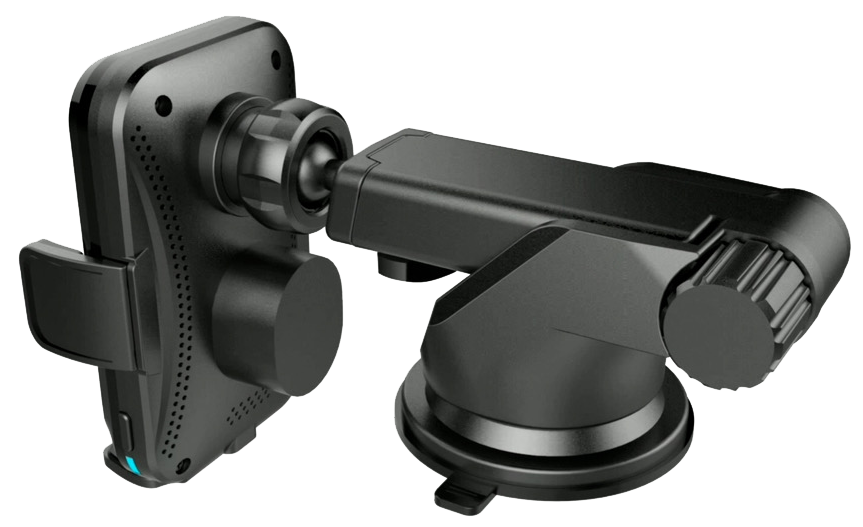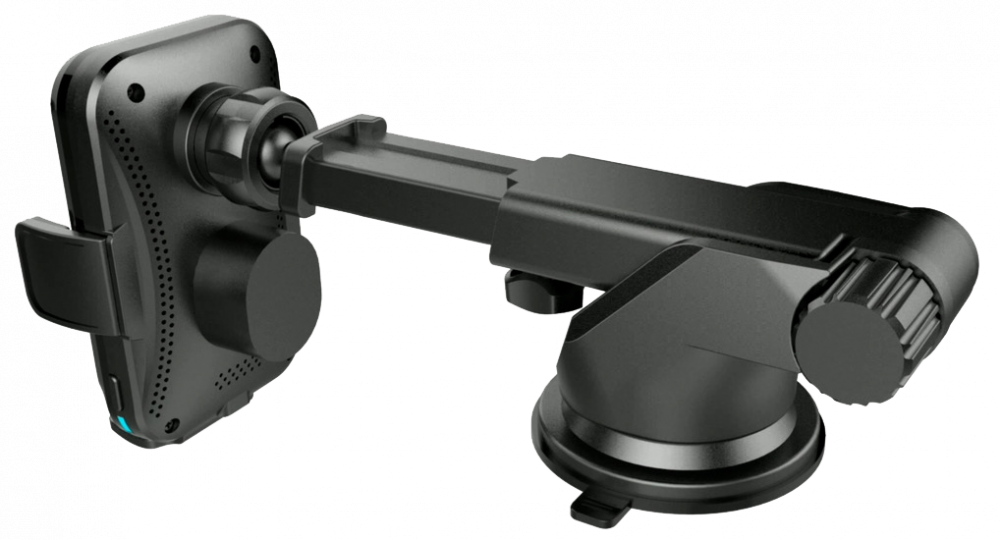 or you can lock the holder and attach it to the ventilation grille of your car.




SPECIFICATIONS:
Model: MA04
Material: ABS+PC
Input Voltage: 5V/2A, 9V/2A, 12V/2A
Connector: Type-C

Power: 15W (supports 10W,7.5W,5W)
Power Distance: ≤8mm
Requirements: car charger with QC3.0 support
Compatible with: mobile phone 4.7 - 6.9"



PACKAGE CONTENTS:
1 pcs | Wireless Charger
1 pc | USB-C cable
1 pcs | Vent Holder
1 pcs | Telescopic base with a suction cup on glass

Cordless vacuum cleaners, mobile phone holders and folding baskets can make our car journeys more pleasant. They are practical solutions that can be used on longer journeys, on business trips or trips with children, when camping or in the home or office.