Folding tablet and mobile phone holder for the car-BLACK
Practical mobile phone or tablet holder for long journeys
You will appreciate this MISURA universal mobile phone and tablet holder on longer journeys when traveling with children or other passengers in the rear seats of the car. The holder is very easy to install - the attachment is simple, no screws are needed, just open the spacer bar between the bars of the front seat head restraint. Universal for all types of car headrests. The precise design and extreme strength of the spacer will safely hold your device even in the event of shocks while driving.
All surfaces touching your device are rubberized, protecting your device from scratches.
The large expansion variability of the pliers allows you to hold the device in sizes from 7 "to 13".
With the two adjustable parts of the holder arm with fixing threads and a 360 ° swivel joint, you can easily adapt the holder for little and big passengers.
Easy installation
Insert the holder between the head restraint bars and open the spacer bar.
Precise design
The combination of plastic and aluminum ensures a firm attachment of the holder between the headrest bars. The rubberized inner surfaces of the holder protect your device from scratches.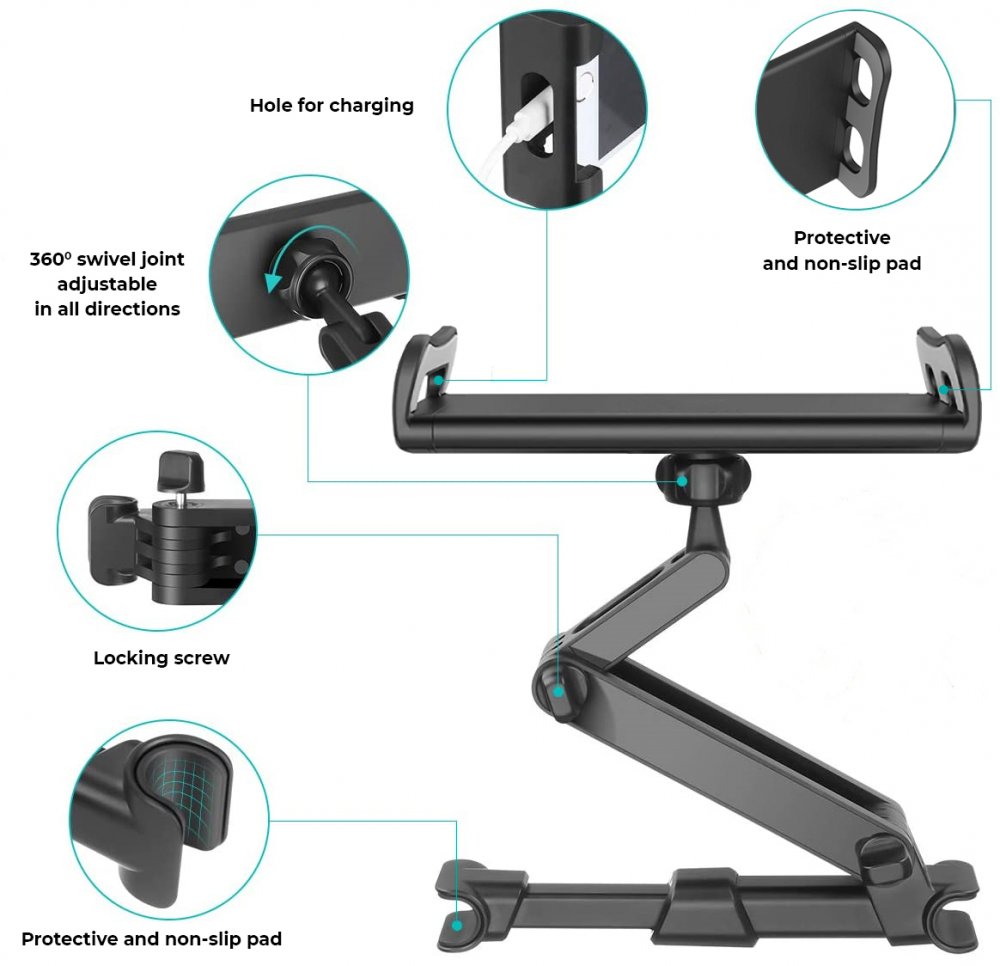 Universal for phones and tablets
The width of the pliers is suitable for all devices with a size of 7 "to 13" (12.5 cm to 20.5 cm).
Suitable for tablets - ideal for watching movies while driving.
Side openings allow power connection during operation.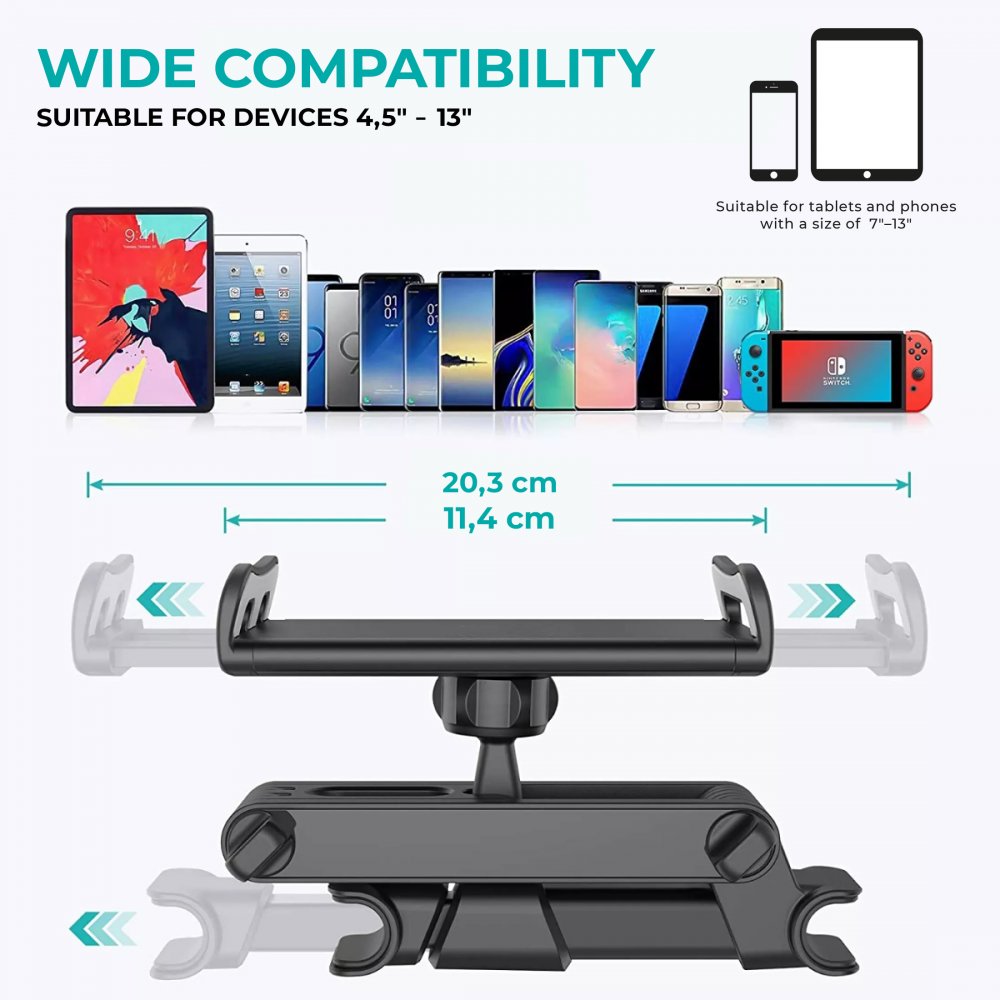 Adjustable arm
The holder is equipped with two adjustable holder arms with fixing threads. Thanks to them, the phone or tablet can be pulled up to 27 cm closer to the spectator.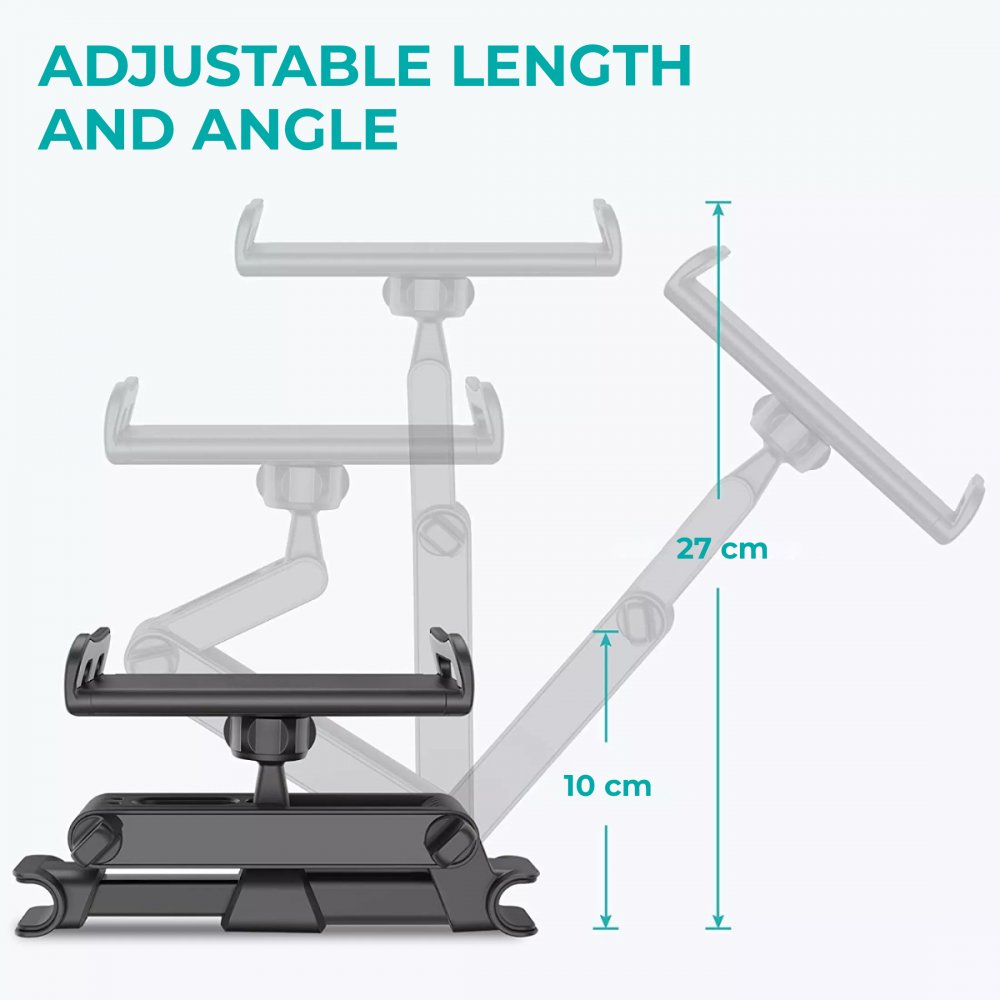 Fully rotatable 360 ° joint
Rotate your phone or tablet to any position you need - the swivel joint allows 360 ° rotation.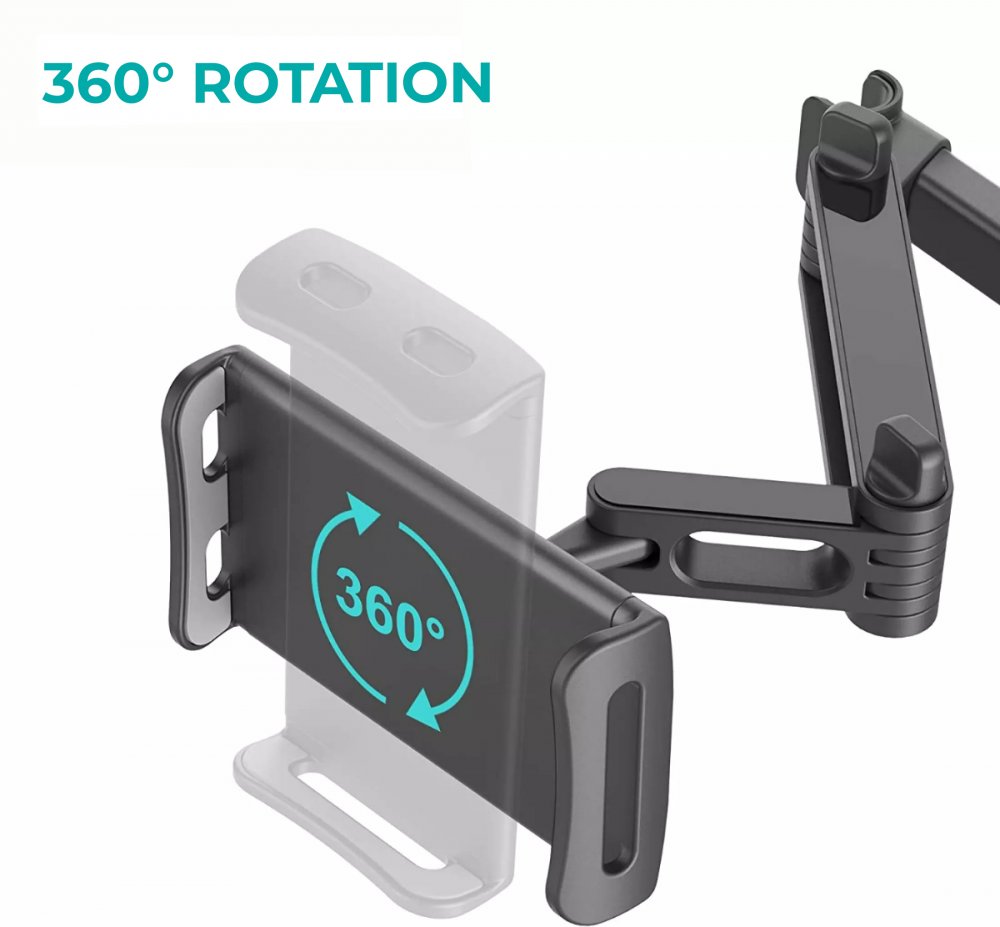 Into every car interior
Choose a color that will fit exactly into your car interior. The product is available in two colors (black and red-black).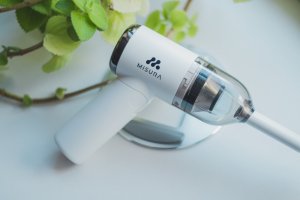 A cordless vacuum cleaner, mobile phone holders and foldable trash bins can make car journeys more pleasant. These are practical solutions that you can use even during longer drives, on business trips or trips with children, while camping, at home or in the office.