Folding trash bin for car
Folding car trash bin with hinged plastic lid; easy to fold, small bottom area; light; large capacity; convenient carrying; wide range of uses; Material: plastic + canvas; Size: 16 cm x 5.8 cm x 21 cm More
Manufacturer: MISURA Product code: P21KB01 Shipping and Payment
Folding car trash bin
Made of durable fiber, covered with a hinged plastic lid. Two possible uses - hanging on a hook or attaching to the floor using Velcro, which is located at the bottom of the basket. Hook and Velcro are included in the package.
Properties
Made of strong and durable polyester canvas - maximum strength and durability with long life.
Ergonomic folding mechanism for space saving and easy carrying.
It can be hung in the car behind the headrest or behind the ventilation grille using an adjustable hook (included).
Easy fastening of the basket with self-adhesive tape on its bottom.

Dimensions: unfolded height 21 cm, in the folded state the height is only 4 cm
Key features of a folding car trash bin
Trash can suitable

for cars, caravans and trucks

Made of very durable polyester canvas

Covered with a plastic lid

Can be

hung on a hook or attached to the floor with Velcro

Ergonomic folding mechanism
Color: black
Ways of use
The first method

Attach the hook to the head restraint rod, or slide the rod all the way out and thread the basket strap directly onto it. Alternatively, hook up the hook behind the car's ventilation grille.

Attach the plastic waste bin to the hook in the desired position.

Remove the unnecessary part of the hook.
The second method

Peel off the velcro protector.

Attach the basket to the car floor joint or other area where the Velcro will stick.

The solid construction of the basket holds securely even in the ground position.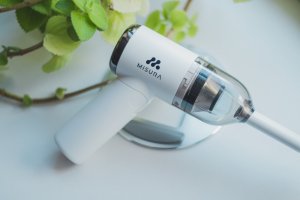 A cordless vacuum cleaner, mobile phone holders and foldable trash bins can make car journeys more pleasant. These are practical solutions that you can use even during longer drives, on business trips or trips with children, while camping, at home or in the office.