Ergonomic laptop stand ME04
Ergonomic laptop stand ME04
Do you want more comfort when using your laptop or tablet? Then you need the easily portable and ergonomic MISURA ME04 portable stand. After inserting your device into the MISURA stand, you can adjust the tilt by using one of the 6 positions. Books can also be inserted into the MISURA ME04 stand. The table itself will be protected against scratches thanks to the anti-slip stops.
PRODUCT ADVANTAGES
Universal stand for all types of laptops or tablets
High quality materials have been used for the production of the stand
MISURA ME04 has anti-slip stops
Helps relieve neck and shoulder fatigue
Adjustable height 55-147 mm
6 adjustable positions
Universal MISURA ME04 portable stand for all laptops
The MISURA ME04 portable stand can accommodate any size laptop. Thanks to the adjustable height range of 55-147 mm, you can put your laptop or tablet at the desired height for ideal comfort.
MISURA ME04 portable - universal stand for all laptops
The MISURA ME04 portable laptop stand is very sturdy and stable. No need to worry about sudden drops. The construction of high-quality materials will ensure a long functioning of the stand.
MISURA ME04 portable stand with 6 adjustable positions
The MISURA ME04 portable stand allows you to adjust the tilt by selecting from 6 positions to suit your needs. Simply choose the one that suits you best.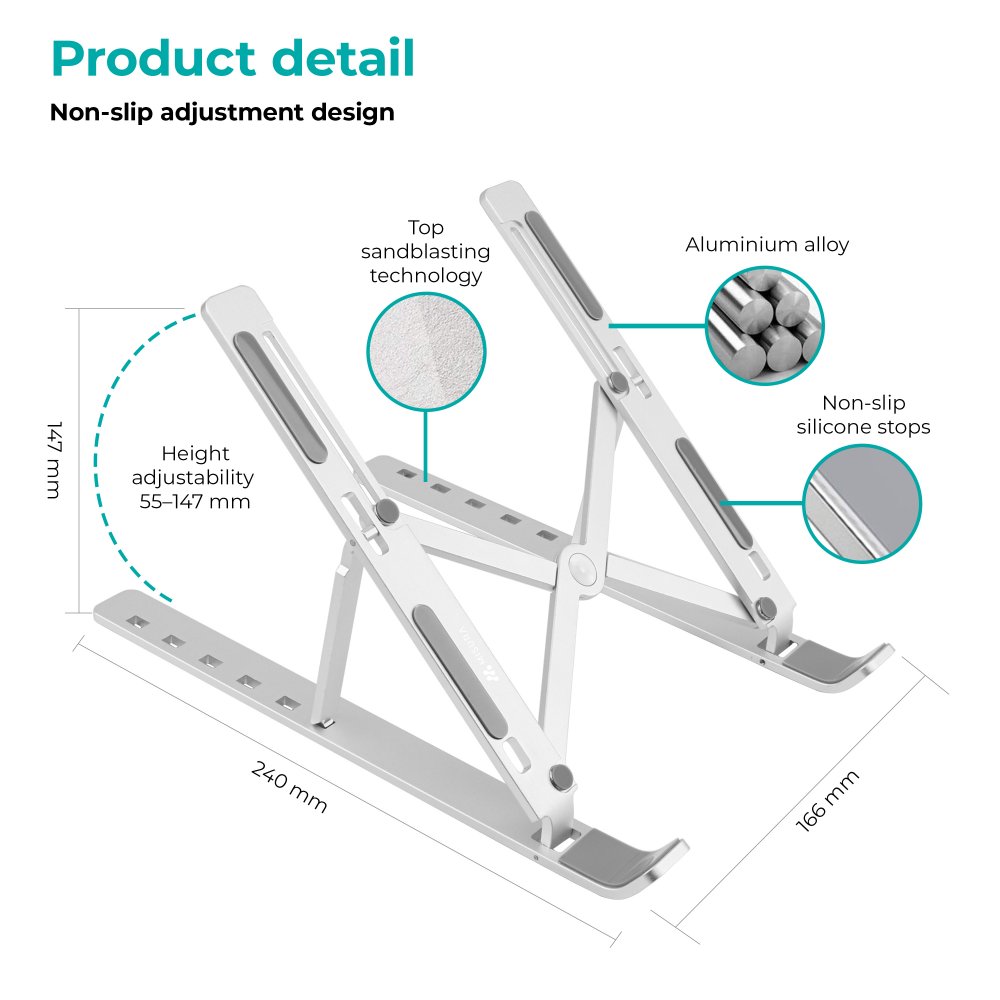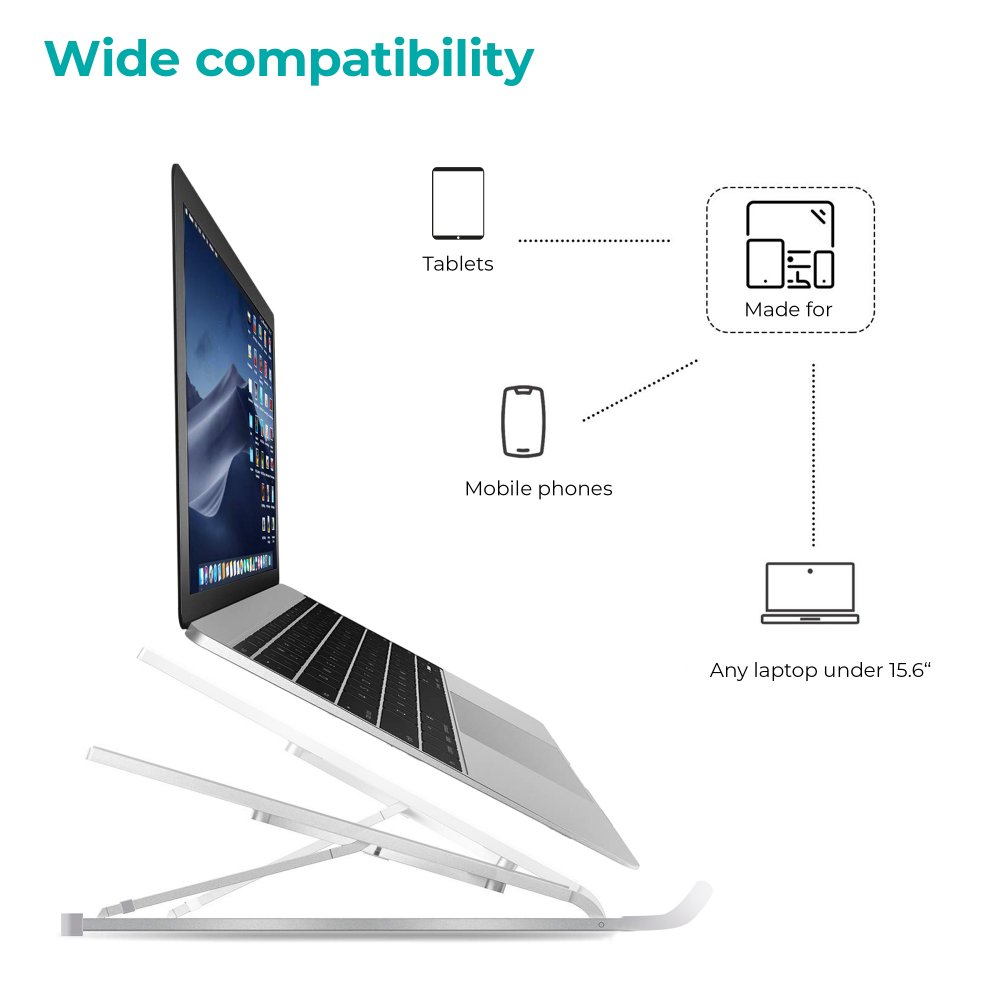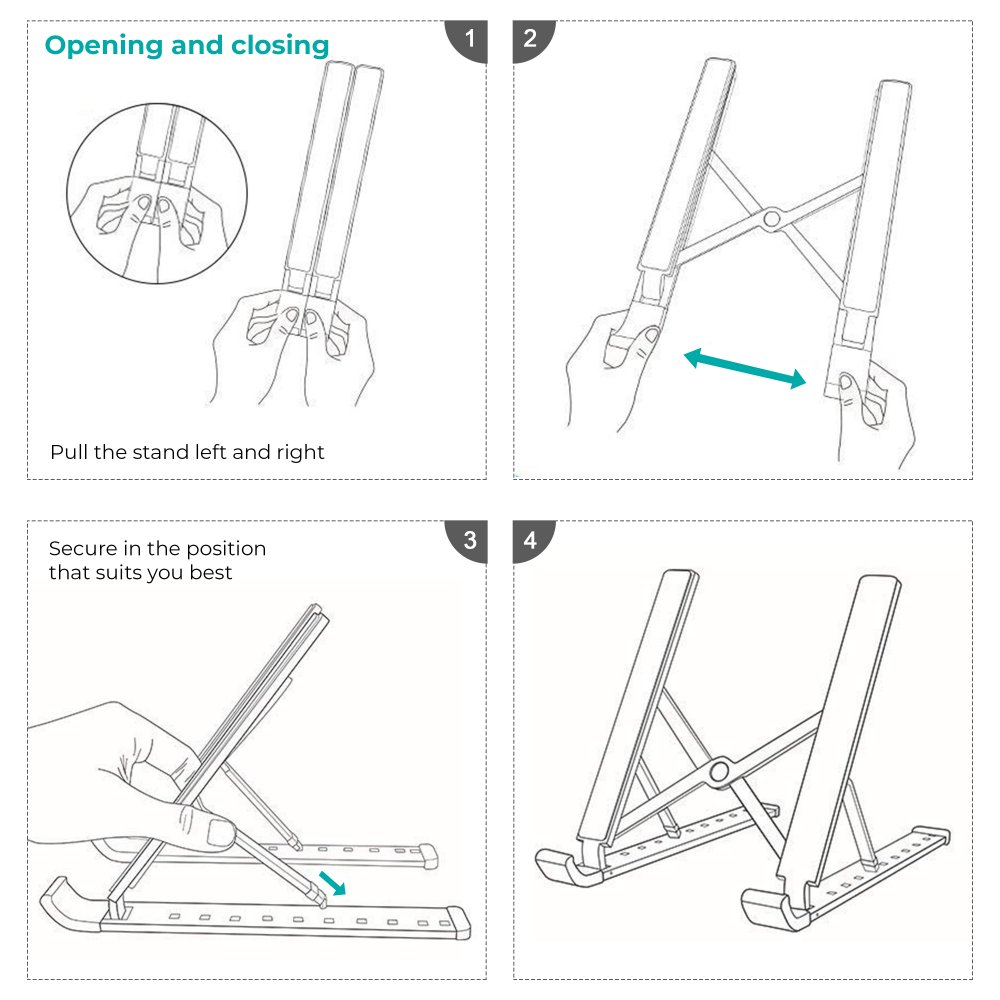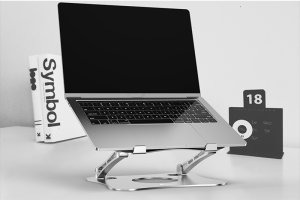 According to a survey, up to 90% of people who work in sedentary jobs complain of back and hip pain and eye fatigue. But if you sit in the right position, the problems will subside. You'll get relief for your eyes, neck, shoulders and wrists.