We are a business company that has been operating on the Czech market since 2006. We have expanded our offer with digital technologies and electronic components for personal use and for
business companies. We have our own staff in China and Hong Kong and thanks to this we are able to supervise on-site development and production quality.
Many incredible stories have been born in garages, so to speak. Ours simply started on the road. We often hear that innovation comes from the most outlandish ideas, but our idea is very simple:
sticking to our corporate mission - the mobility and efficiency of people around the world on a daily basis.
At MISURA, every member of our team strives to be part of the change, to set a new standard and lead new invention - bringing solutions to people all over the world so they can work, play, do whatever they want, no matter where they are - like never before.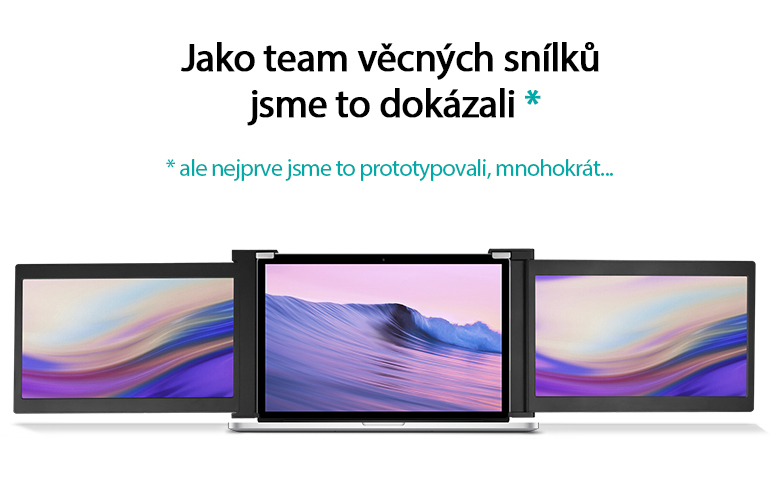 The accelerating world brings many benefits, but it also forces us to keep track of more things at once in real time. That's why we have focused on using the latest technologies for mobility and have brought to the market a novelty in the form of portable monitors with a patented way of attaching to a laptop.
We place great emphasis on quality. We regularly check the production process directly in the factory. We use high-quality components that ensure high stability of materials and long product life. In our offer you will also find accessories with which you can further increase the usefulness of the product.
Free shipping, a two-year warranty, professional advice and a manual in the Czech language are all part of the package.
CONTACT DETAILS
MISURA Store s.r.o.
manufacturer and exclusive importer
Headquarters: K poště 429, 252 67 Tuchoměřice, Czech Republic
telefon: + 420 727 800 100 (working days 9:00-12:00, 12:30-16:00)
info@misura.shop
IČO: 264 03 714 DIČ: CZ 264 03 714
---
Zvýrazněné položky jsou povinné.